2 men shot dead in Hell's Kitchen music studio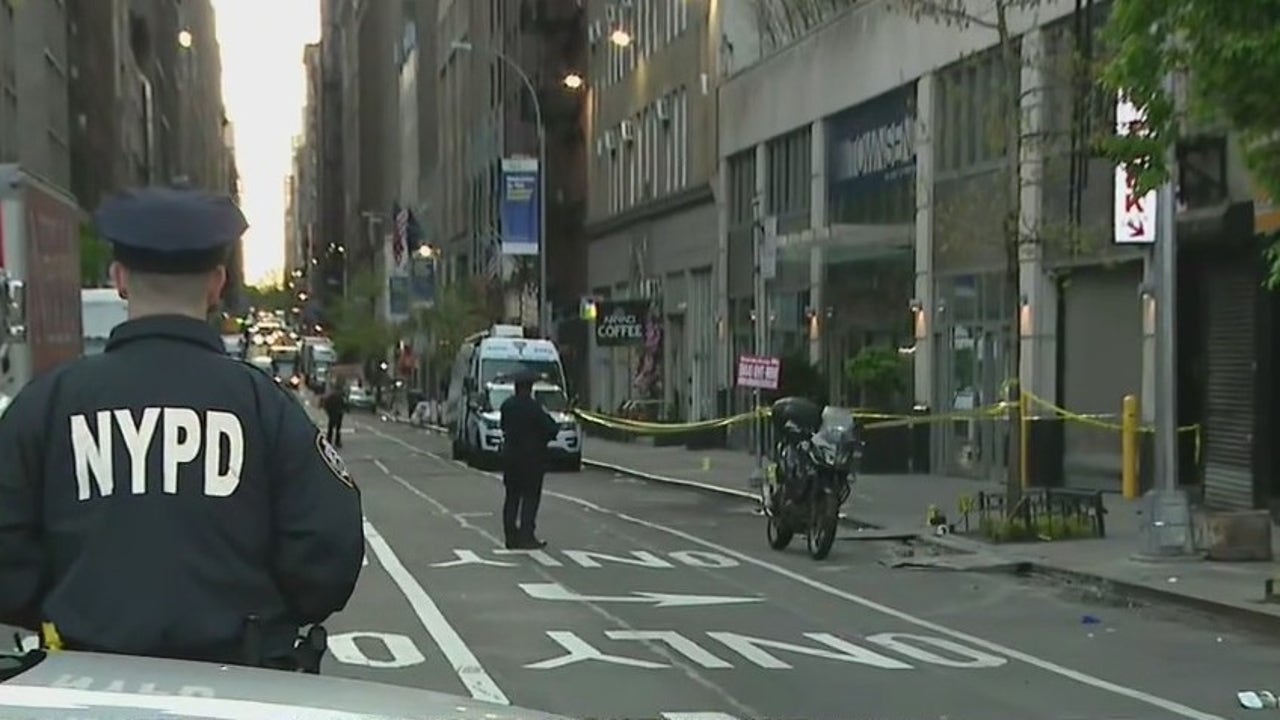 NEW YORK – The NYPD is looking for several suspects in the shooting deaths of two men at a makeshift music studio in Hell's Kitchen early Thursday morning.
Cops responded to a 911 call just after midnight about a man shot dead at 350 West 37th Street between 8th and 9th Avenues. When the police arrived, they found a man who had been shot in the back lying in front of the building. Another man identified by police as Kamir King, 34, was found inside 354 West 37th Street on the third floor of the walk-up commercial building with a gunshot wound to the head.
Both men were rushed to Bellevue Hospital where they were pronounced dead.
Cops recovered a weapon near the first victim.
Receive news alerts in the free FOX5NY News app! | Sign up for FOX 5 email newsletters
West 37th Street between 8th and 9th Avenues remained closed for hours as police investigated the fatal shootings.
"Part of this investigation is to find out if there are any [connection] between an earlier incident with gunshots, which happened about a year ago until May 7 of last year, about two blocks away," Deputy Chief Sal Comodo said. during a briefing.
A group of men were seen entering the building at the time of the shooting, police said.
The name of the music studio is not yet released.
The NYPD asks the public that any information about the shooting, including video of the incident, be sent to NYPD Crime Stoppers at 1-800-577-TIPS.
The shootings came as new statistics show major crime is up more than 41% in New York City compared to the same period last year. The push appears to be impacting Mayor Eric Adams' approval rating.
A new Quinnipiac University poll finds 54% of city voters disapprove of Mayor Adams while only 37% approve of him. In early February, 35% of voters disapproved and 49% approved.