Art exhibition with music added to the conversation | State and region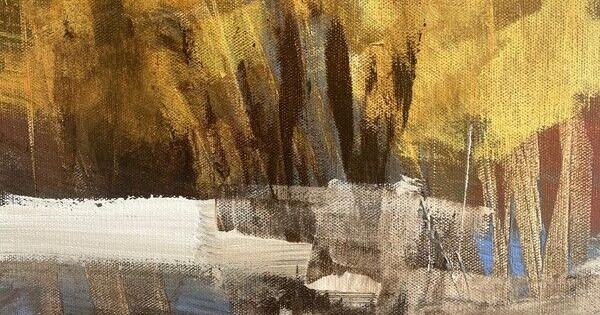 A new art exhibit will open at the Love Hope Center for the Arts in Fayetteville, featuring the work of artist Jenny Wilson.
The opening reception will be Friday, October 28 from 5-9 p.m. with a special performance and artist talk at the center at 100 Rotan St. the following day, Saturday, October 29 from noon-3 p.m.
Wilson moved to West Virginia from Switzerland after 12 years abroad. His career as a painter began after raising two children in Morgantown and earning his master's degree in music from WVU.
This will be Wilson's first major exhibition south of Morgantown, although she has participated in numerous juried exhibitions in Charleston.
Jamie Lester, arguably one of West Virginia's best-known artists and now also a career musician, is responsible for Wilson's connection to Love Hope Arts.
A New York native, born in Queens in 1958, Wilson was raised in a family of artists. After her three years at the High School of Art and Design in Manhattan, Wilson moved to Maine, where she graduated from high school and earned her degrees in classical and jazz flute performance.
A 12-year stint in Switzerland ended when she enrolled at WVU to complete her master's degree.
Wilson's love of rural America, particularly the West Virginia landscape, was the inspiration for this show.
His style of painting is abstract and improvisational, just like his music. Her ability to take an abstract painting or a piece of jazz music and make it accessible and even beautiful is what makes her work unique.
"In my paintings and in my music, I always want to touch people's hearts and make them feel included in the work." Wilson commented in a press release.
The exhibition will be a collection of recent works by Wilson.
The pieces will be available for purchase and visible until January 15, 2023.
During the Saturday session, Wilson will perform with her husband, bassist Nathan Wilson, as the Wilson Jazz Duo.
"I often think of painting as music that unfolds and comes to a visual conclusion," Wilson said.
"Painting allows me to stop time, make choices in slow motion, and experience the art of composition in a whole new way."