Charlotte creates a mobile art and music studio for children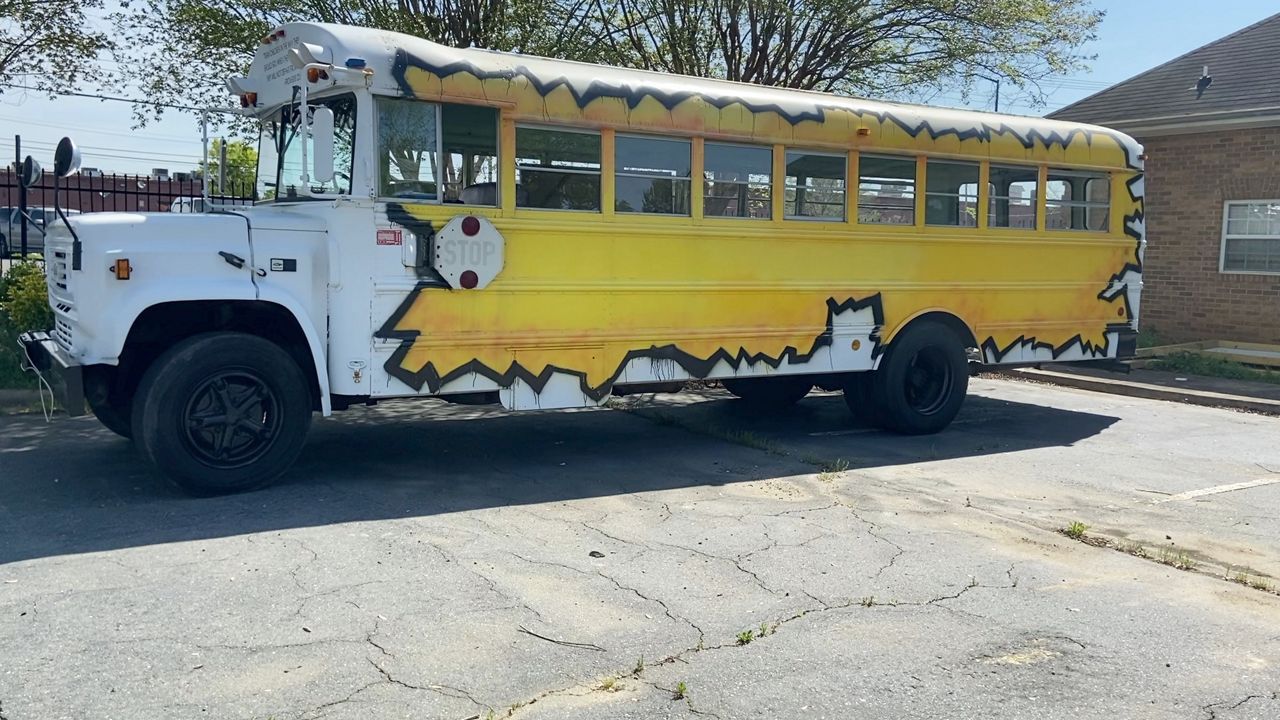 CHARLOTTE, NC — Over the years, funding for the arts has sadly seemed to be cut off from schools and communities across the country.
In 2019, voters in Mecklenburg County rejected a sales tax that would have brought in millions of dollars to the county's art sector.
Watching this happen and knowing the value of art was disheartening for Michelle "Bunny" Gregory.
Art has been infused in Gregory since she was a child.
"I would redo the furniture and anything," she said.
Gregory grew up on the west side of Charlotte, and although she loved art, she admits she stood out from the crowd.
"I was the weird kid," she said. "Even my friends and family, that's what they used to call me, 'Oh, she's so weird or she's just different.'"
She didn't want other black and brown kids who loved art to feel that way, so 12 years ago she created The Underground.
The Underground strives to support young black artists while bringing arts and music programming to underserved communities in Charlotte.
"I found out after I started The Underground that there was an insane number of black and brown kids who wanted to do this," Gregory said. "They don't know where to go. It's not in our community.
So Gregory took it a step further and recently bought a bus.
"The plan is to create a mobile art and music studio," she said.
She spent three years raising funds to make this dream a reality, and soon it will become a space for children to explore their artistic talents.
"The kids that we want to target, they can't access it," Gregory said. "They can't come to the camps, they can't afford the camps. They cannot go out to different places and many of these children have parents who work all day.
That's why this mobile art studio is so important to her.
That dream took years to come true, but getting the art out to those who wouldn't otherwise receive it makes it all worth it for Gregory.
"For three years of fundraising, I was like, 'Ah, maybe I should give up,'" she said. "There were a lot of times where I was like, 'I don't know, is it worth it?' It's so worth it.
Gregory expects the bus to be finished and on the road by this summer.
She continues to fundraise to finish funding her mobile art studio. You can click here to learn more about the mobile art studio or donate.
Gofundme.com is not operated by Spectrum News. For more information on how the site works and the rules, visit http://www.gofundme.com/safety.