Christian Music Artist Sarai Korpacz Releases "A Step In Time"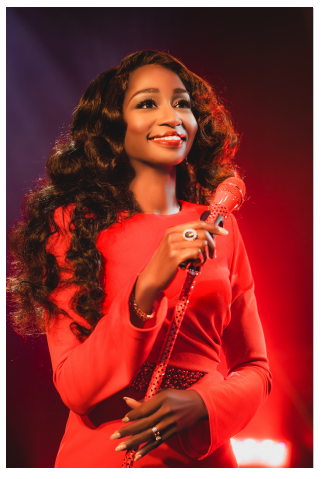 The new faith-based song is available on Valentine's Day.
Singer-songwriter Sarai Korpacz has written and produced "A Step In Time," the newest religious track in her catalog of Christian-themed uplifting music. The single will debut on Valentine's Day 2022, as a nod to the specter of love people experience in life and within their faith communities.
Korpacz explains, "Our relationship with the Holy Spirit can be compared to a dance. Psalm 32:8 states that 'I will instruct you and teach you the way which you should follow; I will advise you with my loving eye. The Holy Spirit always speaks, we make the choice to tune in and listen to what He says, and by aligning ourselves with His voice, we enter the seasons ordained to us at the right time in life.
With "A Step In Time", Korpacz explores a range of styles and colors. A subtle departure from his previous work, this track is more understated and contemplative, yet still imbued with the hope and optimism fans have come to expect from his work.
"The song came to life for me in an ice rink. I went skating that day because when I started writing the song, I was working with the idea of ​​the dance. Next to me there must have been about seven or eight people in a group of roller skaters, holding hands and effortlessly synchronizing with each other. At each step, nothing was missing. They were in a state of bliss and flow, feeding on each other's energy. I was hoping to find inspiration or a deeper sense of what the song might entail – and I wasn't disappointed!
The lyric video will be released on February 14, 2022 and will feature a range of dance scenes, from ice skating and rollerblading, to ballet and ballroom… Korpacz hopes to give an idea of ​​how dance servers are a metaphor for staying in tune with the Holy Spirit.
"I had to get this before Valentine's Day – a message to people who are married, single, seeking, in a relationship, divorced or alone. Love, joy and happiness in life are truly established in our intimate relationship with God, when we get it right, everything else will fall into place.
The backing vocals feature Natalie Lukkenaer, an accomplished professional singer from the Netherlands who now lives in Kenya. Find the song and the video on February 14, 2022 on streaming platforms and on saraikorpacz.com.
A Step in Time Production Credits
Producer – Sarai Korpacz
Sound engineer – Martin Havlen at Resound Studio
Video production – Eko Studios, New York
Hair and makeup – Nikki Valentine
Backing vocals – Natalie Lukkenaer
Electric bass – Bruno dela Rosa Barbosa
Harp – Cecilia Cuccolini
Drummer – Horn olkers
Timpani – German Domador
Piano – Hernan Gustavo Romero
Clarinet – Manuel Trabucco
Strings – Maria Grigoryeva
Tuba – Mouse Damnjanovski
Flute – Weber Marley
About Sarai Korpacz
Christian artist Sarai Korpacz understands the true power of worship. She gave her life to Christ at the age of 6 and began writing poems and songs as a teenager. As an adult, Sarai has a background in law and finance. She creates upbeat and positive Christian music that spreads a simple message – to worship God in spirit and in truth, He is always there, no matter how rough the road.