Colorado Springs singer and 'sneakerhead' uses music to share how faith saved his life | Way of life
Cory Ard has a thing for smiles and sneakers.
He also has a weakness for singing and serving.
You would have seen Ard show it all off at an Easter service at Zeal Church in Colorado Springs, where he and his wife, Ryann, are members and worshipers onstage.
You would have seen light blue Nike sneakers and a matching jacket on Ard, as he held his hands wide enough to match his smile.
Watch it now. The 30-year-old could easily say that to himself sometimes as a mantra. As a child, he did not see this kind of life in front of him. Not one as brilliant.
He was a baby when his father went to jail for attempted murder. Then it's two guys who either abused his mother or abused him, the kind Ard now calls "constant examples of mean men."
A man, who served in the military and lived in Fort Carson, brought the family to Colorado Springs from Washington DC when Ard was 6 years old.
The bad things Ard witnessed and felt took their toll. "I became attracted to the wrong crowd," he said. "I was very rebellious"
It happened in middle school, when he was expelled every year.
Soon Ard, his brother and some friends started a rap group.
"For us, it was more about the brotherhood that came out of it," he said. "That was a reason to get out."
The group grew to have 200 members, Ard said, and became known for its gang activity.
"It was a bunch of young kids trying to be cool and trying to be gang members," Ard said.
From his first year, he found reasons to try something else.
"I started wanting something different," he said. "I felt a desire not to be like the same men I knew who ended up dead or in jail."
Motivation first came from his mother, who discovered that her sons were part of the group's fights and gunfights.
"She said, 'You walk the same path as your father,'" Ard said. "She just cried and asked us to stop."
It then came from a girlfriend who inspired Ard to write poems about puppy love and turn them into songs. He felt a spark of passion for something. He was good at something.
Finally, it came from God.
"I needed a change and just felt that tug that it was church," Ard said. "I felt like I tried things my way."
He asked his mother to take him to church.
He said "yes" to the life he saw for himself there. He told his gang, "I'm done."
"I gave my life to the Lord," Ard said. "And I never looked back."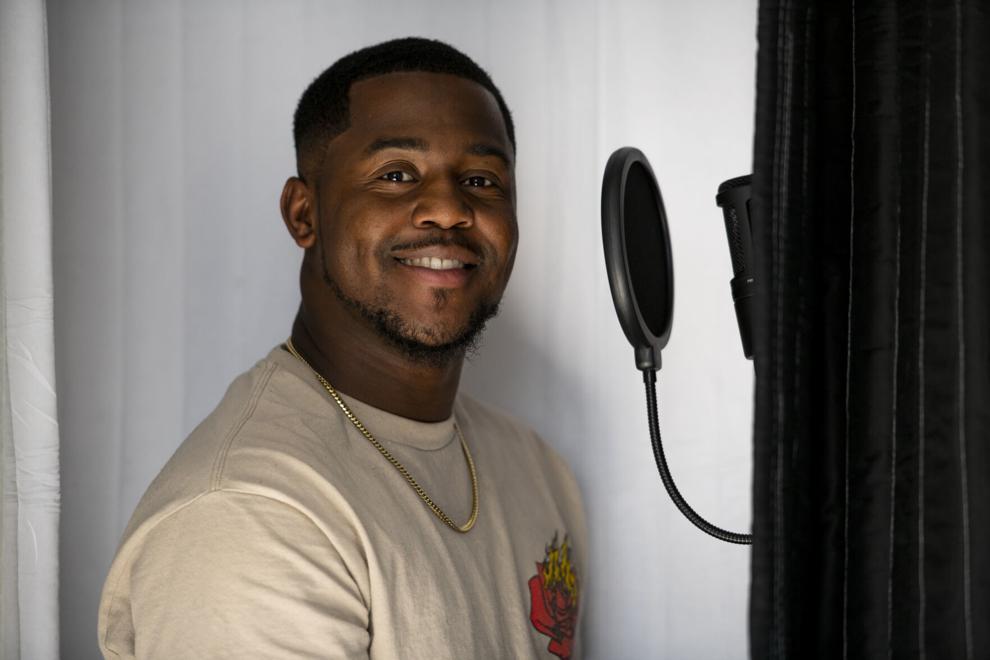 He graduated from high school and continued to attend church. He invited his old friends to join and found another passion to share his faith.
He got music outreach work with World Challenge, a Colorado Springs-based Christian evangelism organization; he is still working there seven years later. He also started sharing his faith through music as a singer, songwriter, and rapper.
He released an album called "The Blackout" in 2018 with the aim of "showing and encouraging my generation that there is a better way", he said in a video raising funds for the project.
Ard had another fundraising strategy, thanks to being a lifelong sneakerhead.
He bought and resold shoes for album money. He also traded shoes for help from collaborators.
Recently, Ard has been using shoes for something else. His collection, mostly including Nikes, is neatly displayed on the shelves of one of his home recording studios.
His "shoedio", as it is called, can be colored as seen in the backdrop of videos on social media. He plans to use it more for future music videos and to record songs with his wife.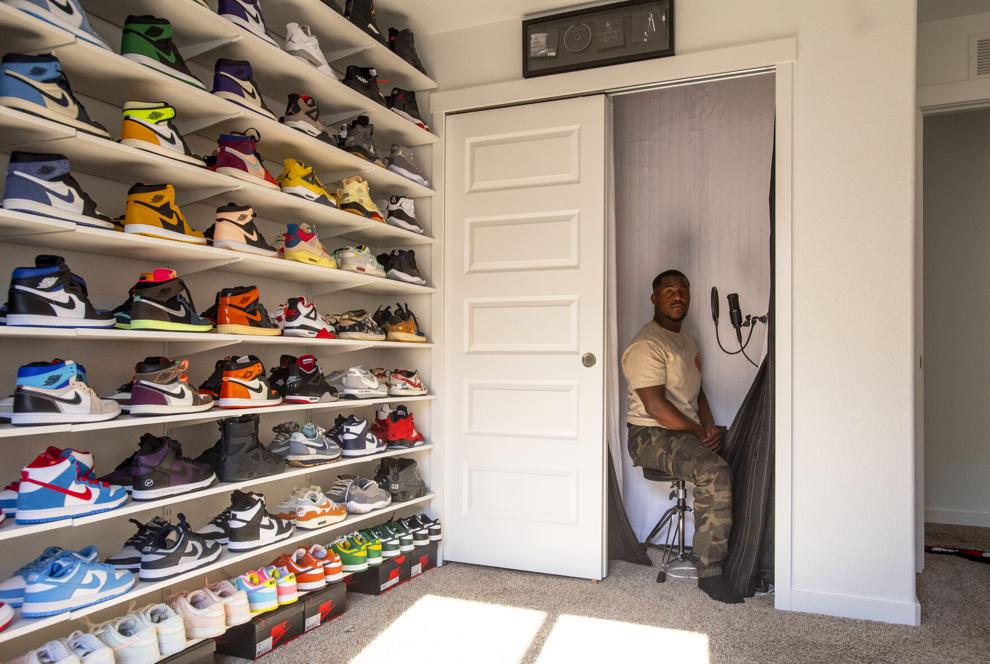 So far, the exhibit wall has drawn eyes and Instagram emojis. Ard hopes people will stick around for more posts about his music, his faith, and his life.
"What God took me out of and brought me to is mighty," he said. "I was in gangs and that's where I am now."
It's inspiring, he says, to think about where he is now. It's crazy, he said, to think what such an angry child he was.
Look at him now, though, with that smile.