Hear red | Music | santafenewmexican.com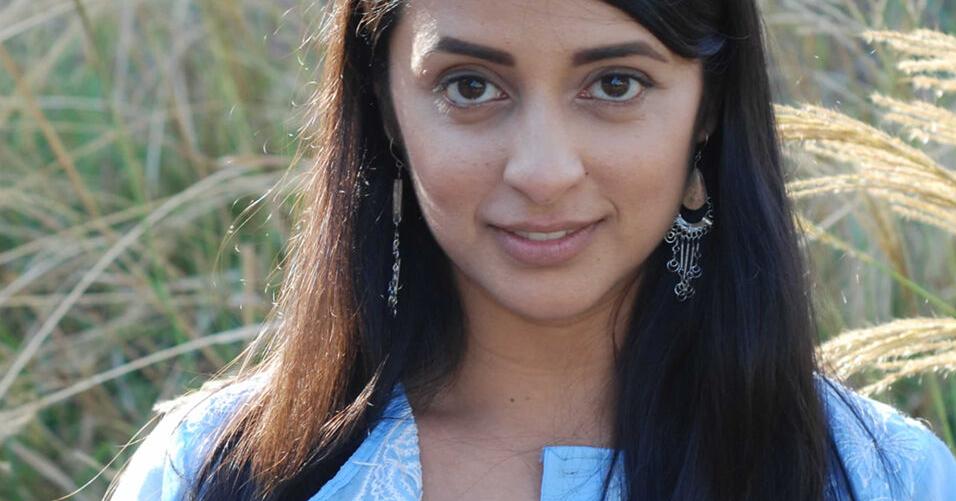 Santa Fe Pro Musica, Lensic Performing Arts Center, January 30
Santa Fe Pro Musica opened the second half of its 2021-2022 season with a concert featuring an excellent rendition of a Mozart piano concerto and a very good one of a Mendelssohn symphony. The most noteworthy element of the program was the local premiere of a co-commissioned work for singer and orchestra, The story of red. It never caught fire, due to conceptual failure, although it had several appealing aspects.
Kudos to soprano Kathryn Mueller for her entrepreneurial vigor spearheading Red's story creation. Mueller, who sang with Pro Musica several times at his Baroque Christmas and Holy Week concerts, convinced former music director Thomas O'Connor that Pro Musica should lead a consortium to commission a major new piece, then persuaded Reena Esmail to compose it.
The text was suggested by Esmail, a poem of the same name from Chickasaw poet Linda Hogan's 1993 collection. The Book of Medicines. Fueled by their shared love for Samuel Barber's Knoxville: Summer 1915in which a child describes his home environment on a summer evening, Mueller and Esmail attempted to graft his perspective onto their new play.
Unfortunately, that didn't work, due to a mismatch between the soloist and the subject. Mueller is a light-voiced coloratura soprano whose natural dramatic strengths are a sense of innocence and youthful simplicity. Hogan's first-person text is clearly spoken by an older Native American woman who has experienced much pain, anger and loss, qualities that require a less ethereal voice type and more experience in dramatic roles to enlighten.
Much of Esmail's score for The story of red is seductive, with its evocative sonorities, its sensitivity to the shifting moods of the poem, and its skillfully crafted and natural textual rhythms. But the balance between soloist and orchestra was often problematic, especially in the culminating penultimate stanza, and much of the text was lost. It was hard to say whether conductor David Felberg could have held the orchestra back more in such a dramatic sequence, but in any case the piece died out accordingly.
We're still about eight months away from hearing what a season fully programmed by Anne-Marie McDermott, Pro Musica's new musical director, looks like, but Santa Fe audiences are already reaping the benefits of her first-class piano playing in concerts. orchestral and chamber music configurations.
Here he was a soloist in Mozart's Piano Concerto No. 15 in B-flat major, K. 450. This is the middle of three concertos (K. 449, K. 450 and K. 451) that he wrote consecutively to be performed in Vienna in March 1784. This was one of the happiest periods of Mozart's life, and the composer was pleased with their financial success as well as their artistic quality.
After the first of three subscription concerts at which the concertos were premiered, Mozart wrote to his father: "I have 30 subscribers more than [Franz] Richter and [Johann Christian] Fischer combined. The first concert on the 17th went well; the hall was packed and the new concerto I played was very well received.
In a later letter, Mozart compared Nos. 15 and 16, saying, "I regard them both as sweaty concertos, but the B-flat beats the D in difficulty." From Lensic's mezzanine, it was hard to tell how much the B-flat concerto made McDermott sweat, if at all, but she acknowledged his difficulty in a brief curtain talk, as well as his jovial nature.
Like most of his piano concertos, this one was written to showcase the composer's keyboard skills, with a myriad of rapid passages and arpeggios, as well as plenty of cross-playing in the final movement, in which the left hand plays higher notes on the piano than those played by the right. However, it never felt like a rotation of notes, thanks to Mozart's genius and McDermott's subtle variations of rhythm and emphasis.
Joseph Haydn is better known as a musical joker than Mozart, but this concerto has a good dose of humor, starting with the soloist's first entry. As a long orchestral introduction moves towards a final cadence, the piano skips a few bars earlier, as if to say, "That's enough, it's my turn now!"
McDermott's interpretation of Mozart is truly a marvel. She always seems to channel the composer's spontaneity and sense of joy into the act of playing, as well as a keen awareness of mood. The latter is beautifully demonstrated in the second movement, in several short and moving solo passages for piano alternating with orchestral sections. It's one of the least performed Mozart concertos, probably because the solo part isn't visually flamboyant, but McDermott said in an interview, "For me, it's in the top three. Based on this performance, it's easy to see why.
The concert ended with a satisfying reading of Mendelssohn Italian Symphony No. 4. Like the Mozart, it was a piece written by a young man in happy circumstances, in this case the reflection of his first trip to Italy. In February 1831, he wrote to his sister Fanny to tell her: "The Italian symphony is making great progress. It will be the happiest piece I have ever done, especially the last movement.
Later, Mendelssohn became displeased with it and tried unsuccessfully to revise it, but audiences never tired of its lively and graceful original. Felberg's reading captured the Errol Flynn-esque swagger of the grand fortissimo statement of the opening theme in the first movement, as well as the solemnity of the religious procession depicted in the second, which was particularly notable for the well-controlled decrescendo of the strings. at its end.
The third movement, a minuet, boasted beautiful playing by the pair of horns. He drove with virtually no pause in a vigorous version of the finale, marked presto (very fast, which indeed was) and featuring two uninhibited Italian folk dances, the saltarello and the tarantella. In this symphony and the Mozart concerto, the members of the Pro Musica orchestra played as well as I have ever heard any of our local bands play, with a sure sense of ensemble and pleasant tone. all over.
Next step for Pro Musica: Four concerts in his series of guest string quartets, with the Castalian (February 13), Cuarteto Casals (February 19), Borromeo with McDermott (March 6) and St. Lawrence (March 27).