In a cultural landscape beset by loss, this community music studio expands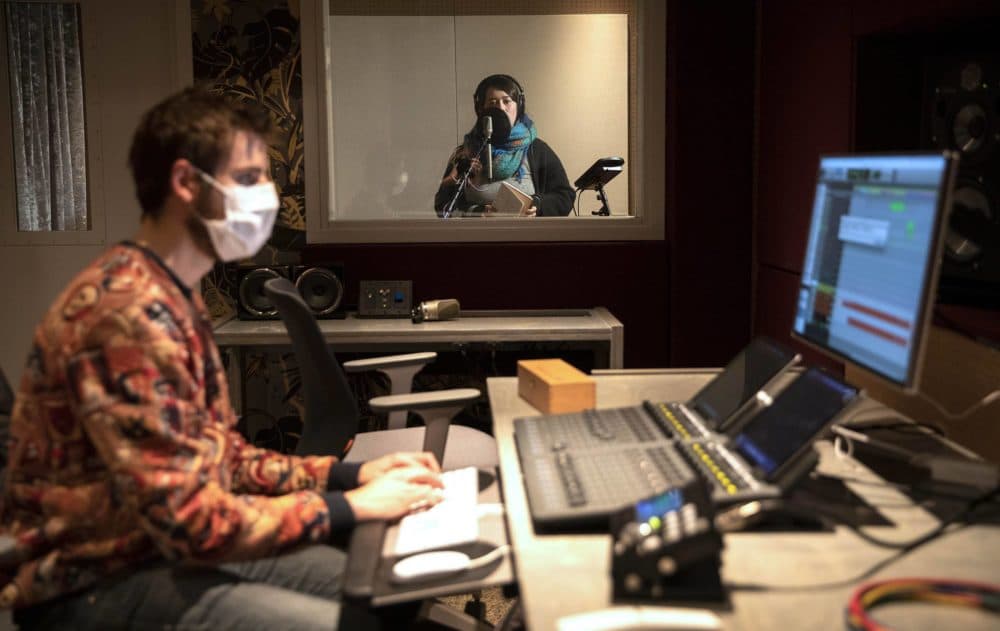 On a recent Friday morning, The Record Co.'s sparkling new home at 960 Massachusetts Ave. in Boston was, as usual, empty. Instead of a receptionist, a computer screen and a bottle of hand sanitizer greeted visitors at the door. A well equipped kitchenette at the back of the room was quiet.
"The whole place was designed with the idea of ​​people meeting spontaneously at the coffee pot," said Matt McArthur, founder and chief executive of The Record Co. But the pandemic had forced some changes. McArthur explained how a sophisticated HVAC system prevented air from mixing in different rooms. Pointing to the ceiling, he described germ-killing UV lamps blowing in cool air from outside. "I'm basically a mechanical engineer at this point," he joked.
McArthur and his team were gearing up for a grand opening on January 14, and they were in the throes of the final push. "It's a wonderful cocktail of excitement and utter exhaustion," McArthur said. "I wonder if today is the day you'll just fall flat like a cartoon."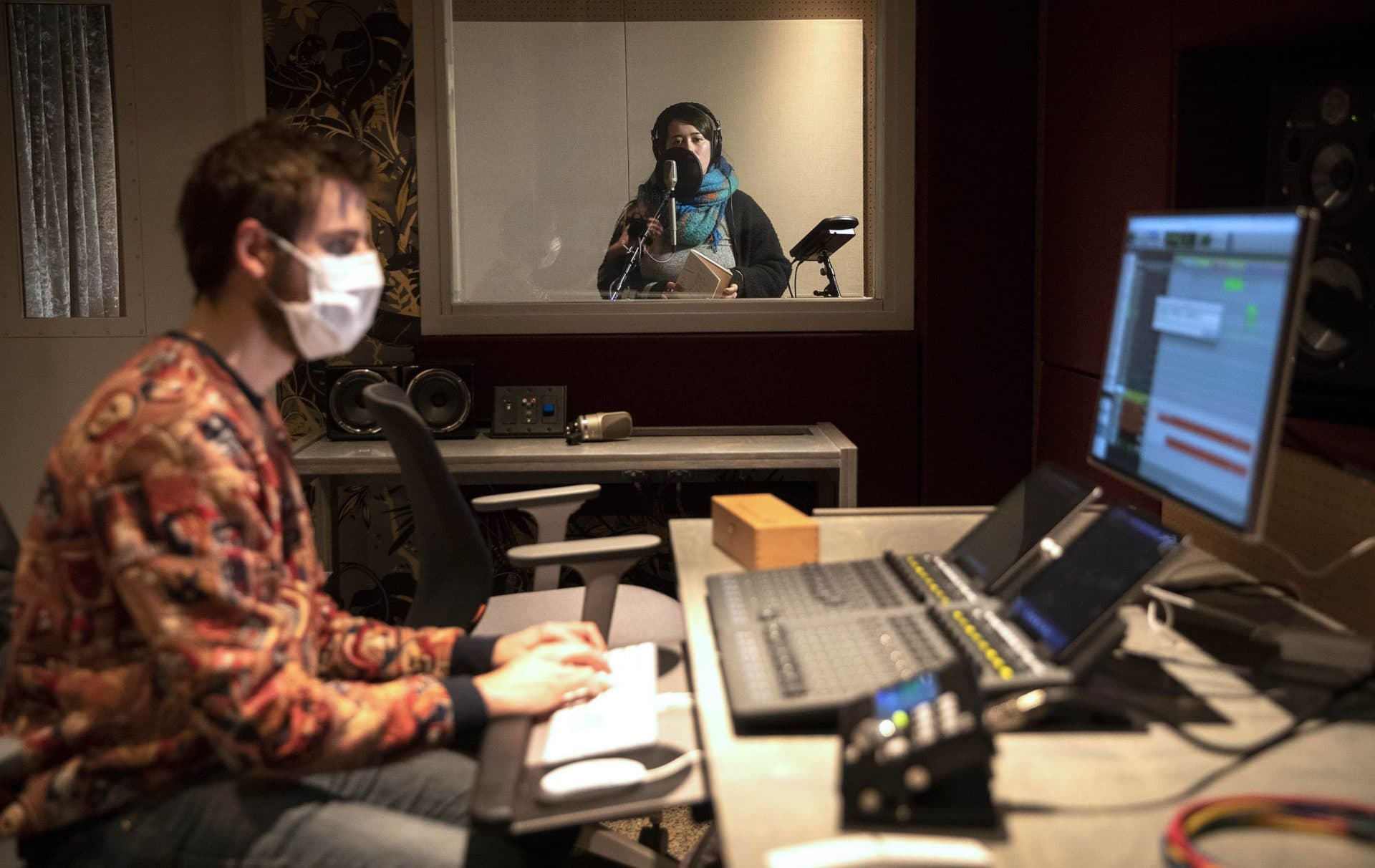 The $4.5 million project had lasted over a year, delayed six months by the COVID-19 shutdown in early 2020, which cost the organization an additional $700,000. In other words, things did not go as planned. But in a cultural landscape plagued by layoffs, store closures and record financial losses, The Record Co. has managed to achieve something rare: growth.
McArthur founded The Record Co. 10 years ago with a mandate to provide a low-cost recording studio for musicians in the Boston area. Located in a squatted industrial building in a meat district on the outskirts of Dorchester, the nonprofit's offerings were basic: there was a large recording studio and a small recording studio; both were cheap; engineers were not provided.
In 2018, The Record Co.'s smaller studio was booked, so strong people sometimes had to wait weeks to book a slot. That same year, the building was sold; it seemed as good as any time to move to a bigger space. Ultimately, The Record Co. was able to negotiate a new lease for a much larger space in the same building – over 12,000 square feet, more than twice the size of its original home.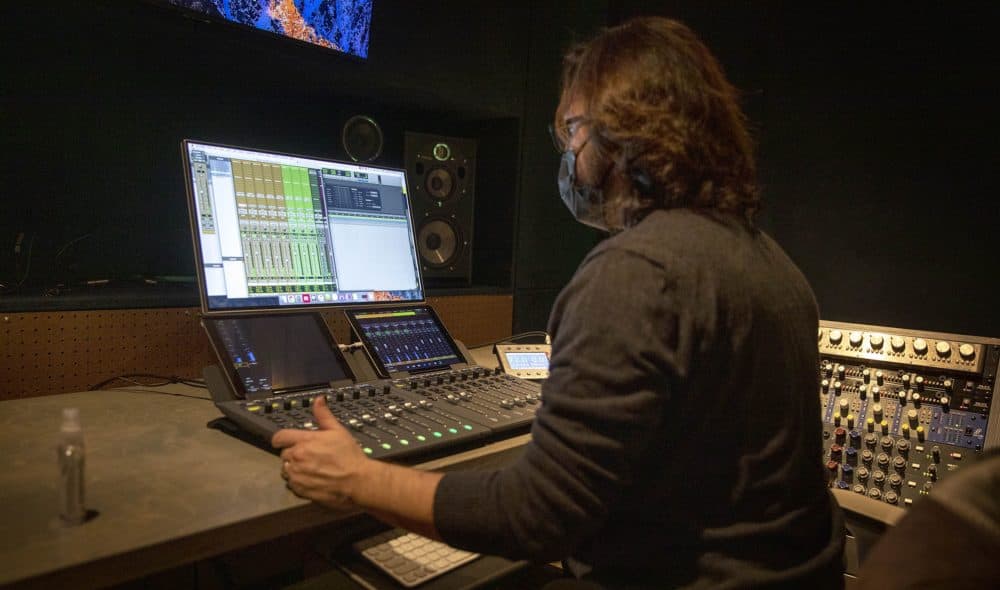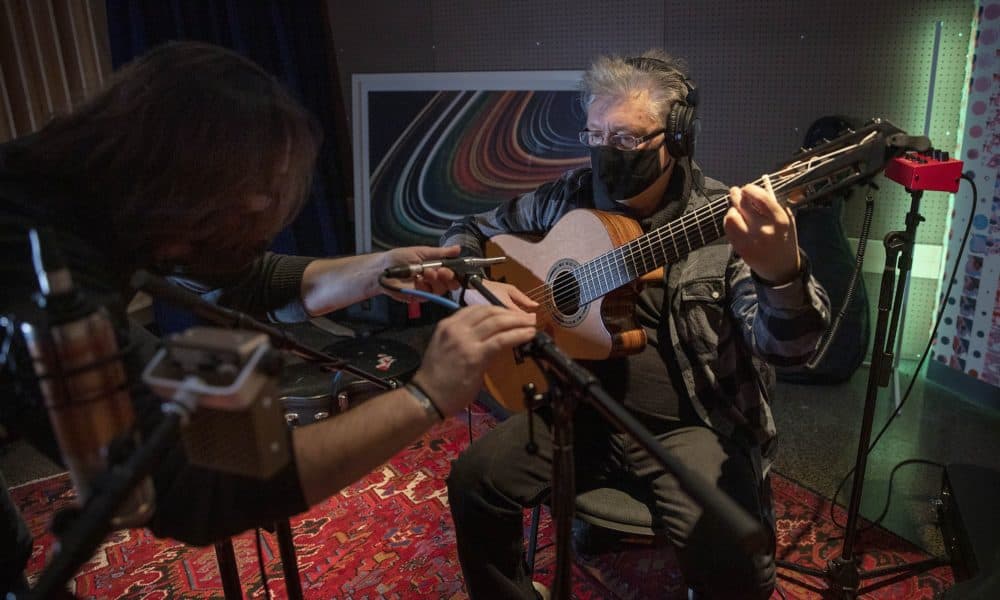 A week before the reopening, McArthur walked through the orange-carpeted hallways of The Record Co., past stacks of gleaming drums and a parade of keyboards leaning against a wall. He opened the door to Studio B, where an engineer was setting up the cozy, atmospherically lit space for a recording session. Nearby, in a smaller studio designed for tracking vocals and overdubs, a lone microphone stood expectantly. Down the hall, the third and largest studio was undergoing its final preparations. It was big enough to accommodate a small stage, McArthur said, and was licensed for intimate live performances — when the time came.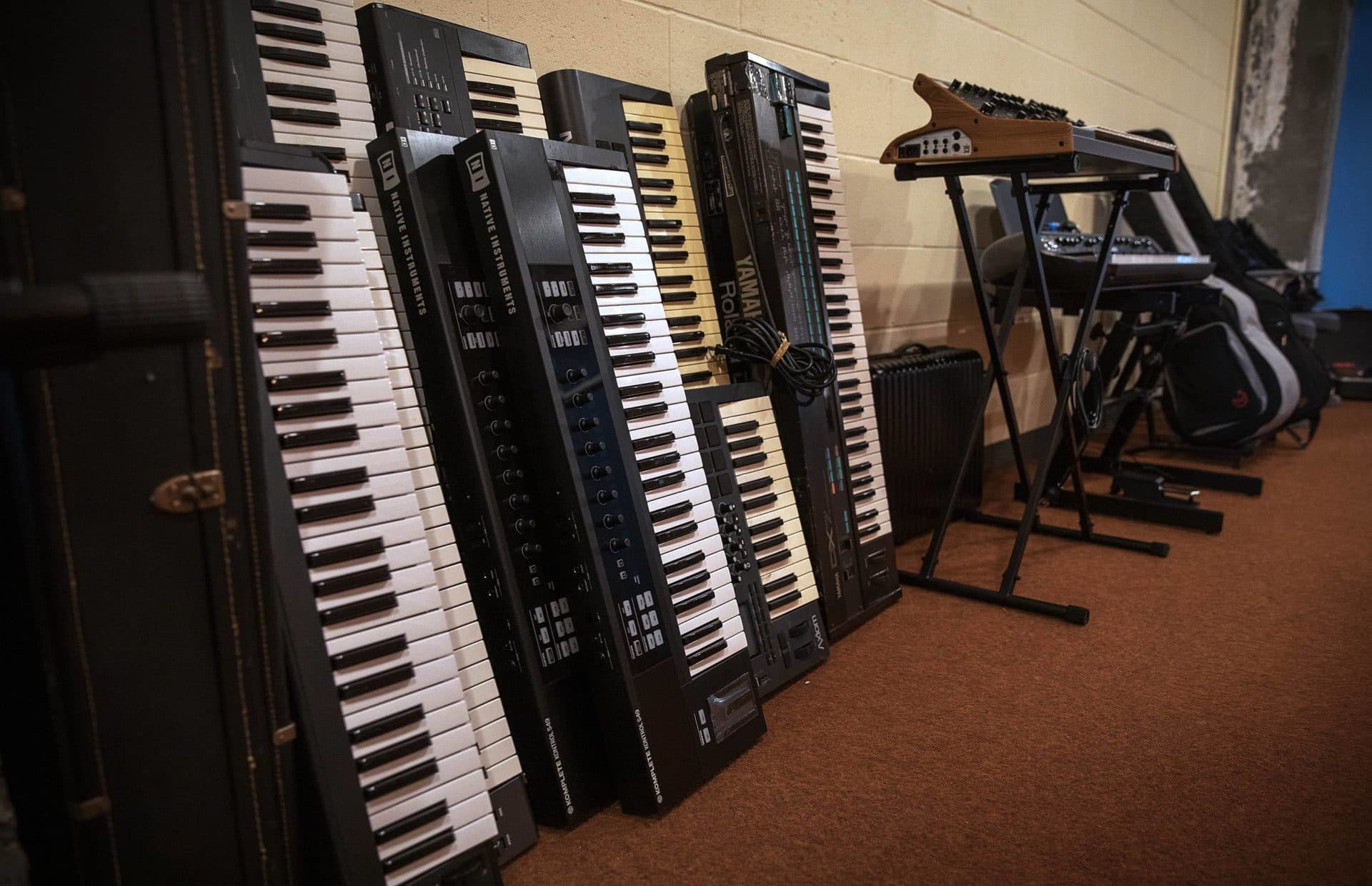 Most importantly, the facility contained 15 rehearsal rooms, outfitted with soundproof panels, sleek speakers and, in one case, a vintage organ. Like recording studios, practice rooms would be subsidized, rentable from $10 to $25 an hour, McArthur explained.
The idea of ​​adding rehearsal space was not always part of the plan. The Record Co. originally hoped to fill the city's lack of independent music venues by building a performance space. But, as hundreds of respondents to two community surveys made clear, it was also difficult to find affordable practice studios. "The simple version of the comments was…" I'm going to have to leave town because I have nowhere to train, so why do I care about the place unless I have the infrastructure I need to do new jobs," said McArthur.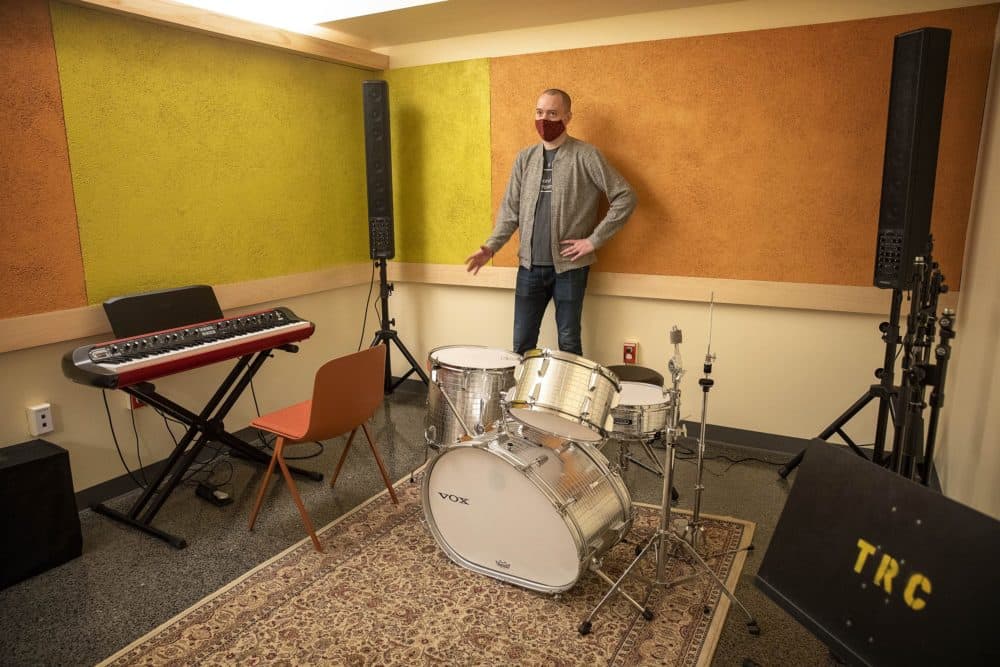 Standing behind a drum kit in one of the rehearsal rooms, McArthur explained how rehearsal studios would work: Individuals and groups could book by the hour, and The Record Co. would provide them with all the equipment they needed. . Some musicians, used to storing their personal gear in privately rented studios, might not like the hourly model, McArthur admitted. But sharing the space meant the rooms rarely stood empty. "In big cities, it makes no sense for a square meter of cultural space to sit unused for a while," he said.
A while later, sitting in a large, cluttered office with The Record Co.'s community manager, Maria Bartolotta, McArthur reflects on the organization's unlikely success.
"We invested a lot of time…learning how to fundraise," he said. "It's not magic, it's practice." And, he pointed out, donor networks were more accessible to him as a young white man. "Is it easier for me to relate to someone who can see me as their child, or who sees their child in me?" McArthur asked. "I'm sure it is."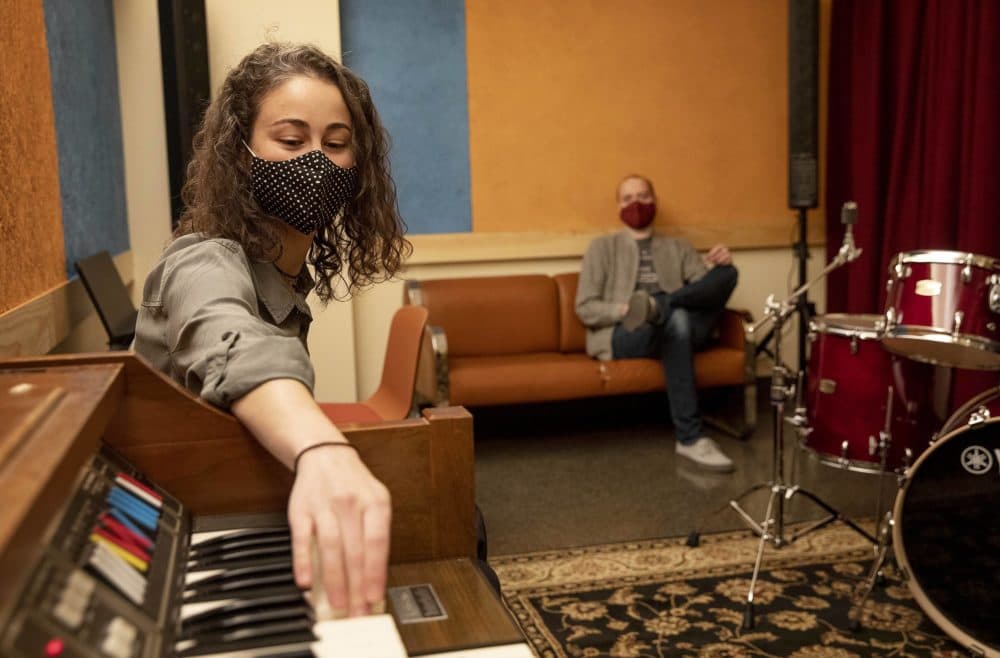 Under McArthur's leadership, The Record Co. became a leader in Boston's cultural scene, combining entrepreneurial flair and a penchant for business jargon with a friendly, community-focused sensibility. It's still small, with just eight employees and an annual operating budget of $760,000.
Bartolotta said the organization was deliberate in how it deployed its resources. "Ask people what they need, not just observe what they need," she said. "We have made an effort to get to know the community so that we can reflect what it wants and needs, and advocate for it when possible."
Like many cultural organizations in recent years, The Record Co. has made efforts to diversify its staff and adopt inclusive and anti-racist practices. Since 2019, a board of directors, made up of black creatives and educators, has advised the organization on issues of race and equity, and the nonprofit's last three hires are women of color. Yet The Record Co.'s staff, including its management and board, remains overwhelmingly white.
McArthur hinted that ultimately he planned to step down from his role as executive director. But he warned the change could be tenuous. "That's why you see a very high turnover of newly appointed people of color in predominantly white organizations, those organizations haven't changed culturally," he said.
In other words, The Record Co. still has a long way to go. But as staff furiously prepared to open the new facility, there was hope. McArthur paused, mid-sentence, as he caught the first strains of music emanating from one of the studios. "That's great," he said, his eyes shining. "What will it look like when all 15 rooms are full?