Indiana, home of good music | Columns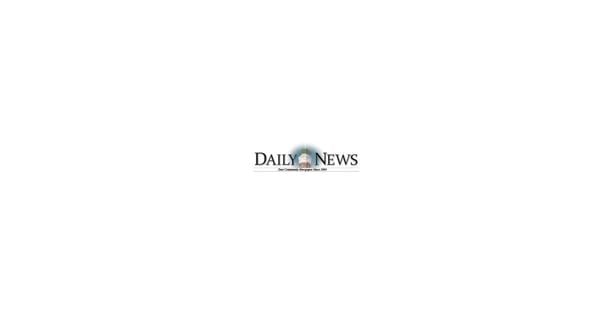 Leo Morris, columnist for The Indiana Policy Review, is the winner of the Hoosier Press Association award for best columnist. Morris, as an opinion writer for the Fort Wayne News-Sentinel, was named a finalist in editorial writing by the Pulitzer Prize committee. Contact him at [email protected]
FORT WAYNE — When I was a rookie reporter at the Wabash Plain Dealer, I started hearing about a young woman named Brenda Webb, fresh out of high school and starting to make a name for herself as a country singer. Since she was the younger sister of superstar Loretta Lynn, the consensus was that Brenda could do just fine.
And she did. She grew to become Crystal Gayle, who had more than a few country No. 1 hits.
Later, after moving to the Michigan City News-Dispatch, I began a series of annual pilgrimages to the Bill Monroe Bluegrass Festival in Bean Blossom, just outside Nashville in Brown County. Like Gayle, a transplant from Kentucky, Monroe had lived in northwest Indiana while perfecting the new form of music called bluegrass.
How many other states can boast of being home to the creator of a whole new genre of music?
At Wabash, I still listened to vinyl records, as well as AM radio, my primary source of music. My collection grew as my tastes changed.
For example, during my last days in the military, my audience (an unsavory band in Fort Hood, Texas) listened a lot to Led Zeppelin, Jefferson Airplane, and Janis Joplin. Out of the military and back to Fort Wayne, I ran with a softer crowd (ie, including women), so I heard a lot of James Taylor, Carole King, and Cat Stevens.
By the time I arrived at Wabash I had discovered cassette tapes, which made hearing a lot of diverse music while driving one of the joys of life – the lack of inventive album covers to turn into wallcoverings being a major drawback. My musical tastes have expanded to include big band and jazz, a little salsa, a little country (thanks, Brenda).
At some point in Michigan City, I discovered CDs and listened to, well, pretty much everything. I mostly avoided rap (not musical enough), and a bit of opera went a long way (far too musical), but I kinda liked everything in between. You might find me listening to Muddy Waters' great blues album "Hard Again" one day, Dvorak's "New World Symphony" the next.
These days, I'm touting the virtues of Alexa, the voice of Amazon's Echo smart speakers. If you're also an Amazon Prime member, you have access to a few million songs and Alexa can call up whatever music you fancy.
You can say, "Alexa, play the hits from (choose a year)," and all of a sudden, you'll be taken back to high school. You can ask him to mix Leonard Cohen songs or even play a Leonard Cohen station, which will play Cohen and also artists like him. You can ask her to play a favorite song, like Glenn Campbell's heartbreaking "I'm Not Gonna Miss Her," then say "Alexa, play more like that." I was flipping through a book of rhythmic poems the other day and asked Alexa to play a bebop station for my background music.
Thanks to Alexa, I recently happily discovered Indiana's lineup of music.
When most people think of musicians from this state, the list probably starts with Michael Jackson and ends with John Mellencamp. But there are so many more.
Wes Montgomery, one of the most influential guitarists of his time, whose improvisations influenced everyone from Jimi Hendrix to Pete Townsend. He died far too early, aged 45 from a heart attack in 1968.
Hoagy Carmichael, whose songs like "Stardust," "Georgia on My Mind," and "Heart and Soul" have become classic standards and whose tunes feature in so many of those old black-and-white movies.
Cole Porter, whose witty lyrics reinvented the American songbook for a modern era, often overlooked as a composer of equally sophisticated melodies.
Axl Rose from Guns N' Roses, Mick Mars from Motley Crue and David Lee Roth from Van Halen, who put so much energy into rock we almost didn't realize it was a dying form.
Freddie Hubbard, a jazz trumpeter extraordinaire; JJ Johnson, revolutionary trombonist; Joshua Bell, a child prodigy on the violin who made his Carnegie Hall debut at just 17 years old.
And so on.
Indiana may not have the distinction of representing a specific genre, like Nashville does for country or Mississippi and Chicago do for blues or New Orleans does for Cajun and zydeco. But he contributed a lot to the musical landscape of this country and helped to oust the noise of the universe with much more structured and pleasant sounds.
Maybe not rap, maybe not opera, but a bit of everything in between. However, you choose to listen to it.