INNERchamber will open its 13th season with a concert combining poetry, dance and music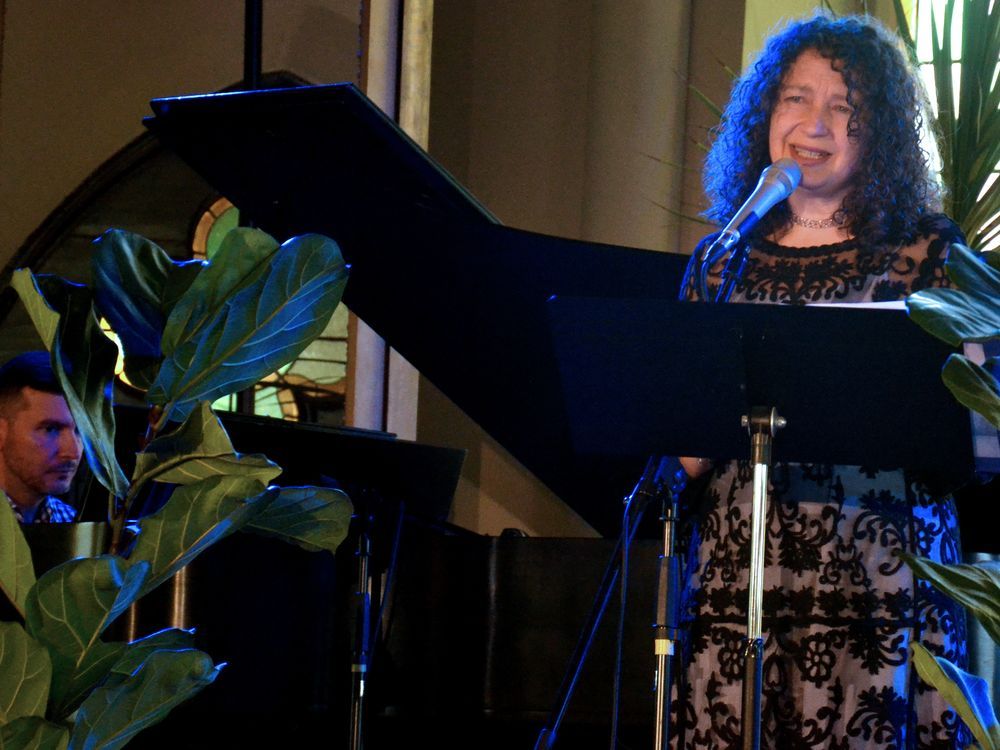 The INNERchamber Orchestra of Stratford will open its 13th season with its concert, How We Live On, combining the work of award-winning Stratford poet Heidi Sander with original music performed by the INNERchamber ensemble and dance choreographed by Bonnie Jordan of the Festival of Stratford.
Content of the article
The INNERchamber Orchestra of Stratford will open its 13th season on October 2 with a concert combining the work of an award-winning Stratford poet with specially choreographed dance by a performer from the Stratford Festival and original music performed by the INNERchamber ensemble.
Content of the article
Titled How We Live On after Stratford poet Heidi Sander's award-winning poem of the same name, the Oct. 2 concert at Stratford's Revival House will see Sander read her first published collection of poetry, The Forest of My Mind, which was released on last fall.
Sander will be joined by Stratford Festival dancer Bonnie Jordan to bring together the art forms of poetry and dance with original music composed by INNERchamber's Ben Bolt-Martin and performed by INNERchamber musicians Liesel Deppe ( flute), Julia Seager Scott (harp), Andrew Chung (violin/viola) and Graham Hargrove (percussion).
"I think the common thread between the three of us – myself, Heidi and Bonnie – is that we've all lost a parent in the last three years," said Chung, who, in addition to acting overall, is also the artistic director of INNERchamber. director. "I was aware of (Heidi's) poetry book and she shared it with me, and I thought, 'Oh, that's right up INNERchamber's aisle in terms of collaborating with different art forms.
Content of the article
Focused on themes of family, memory, hope and nature, the poems in The Forest of My Mind were written by Sander after the death of his mother and address the various stages of loss while offering a sense of hope and renewal.
After hearing Sander read his poetry accompanied by a piano at his book launch last fall, Chung hired composer and fellow INNERchamber musician Bolt-Martin to compose and arrange the music that will be performed along with the poetry by the ensemble of four musicians.
"I thought it was such a beautiful way to present poetry and I could tell that Heidi was always thinking about marrying different art forms. … We wanted to expand the music from a singular piano, so I threw it to Ben and Ben has such a great way of composing and arranging for different art forms," Chung said.
Content of the article
Sander said he saw "new elements" of his poetry working with the composter on choosing the pieces and then listening to the compositions.
"The music he created added such a deep layer of expression to my words and he created space between stanzas for the audience to have time to explore the concepts," the poet told the Beacon Herald. .
While hosting the season opener, Chung learned that Sander had already studied dance, which opened the door to bringing Jordan – a dancer into the 2022 Stratford Festival production Chicagofor which Chung plays in the festival orchestra – in the concert.
"Although poetry and dance both have their unique expressions, they both use styles and rhythms to convey feelings and ideas," Sander said. "That's what Bonnie and I are exploring together. Her choreography complements the art forms of poetry and music and takes the show to a deeper creative experience. This is my first time performing my poetry while dancing, but for me, dance is poetry for the body and I'm thrilled to be dancing with Bonnie to create an experience that pays homage to our two moms.
While in-person tickets for the show at Revival House have already sold out, virtual tickets are still available for $40 with takeout or $20 for the concert only at www.innerchamber.ca/how-we-live-on.
The pre-concert show will begin at 6:30 p.m. and the concert will follow at 7 p.m. For more information and to see INNERchamber's concert lineup for its 13th season, visit www.innerchamber.ca.