Manitoba country music artist Nelson Little releases single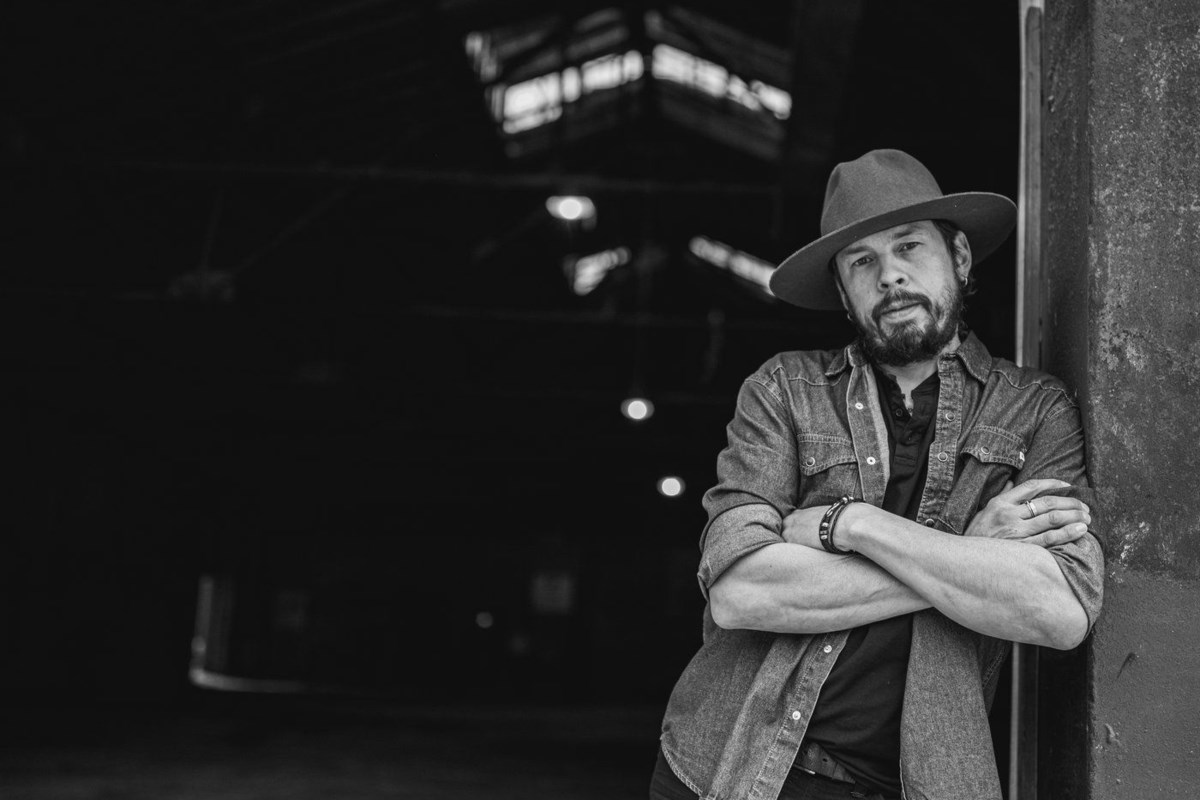 "High Road" lyrics based on the musician's experiences with his 10-year-old son's struggles during the COVID-19 pandemic.
"Hold your head up, lest you fall," a line from Nelson Little's latest single, "High Road," describes what most in society have felt over the past two years while living through the coronavirus pandemic. COVID-19.
Little, a mixed-race country music artist, originally wrote the lyrics based on his experiences with his 10-year-old son, who was struggling during this time and looked to his father for guidance.
"It's been a tough year," Little said. "That's how the song was born, from emotions and stress. From there, I was like, 'How can I give this boy advice? I don't even have it for myself".
Meanwhile, Little took time off and spent her afternoons homeschooling and emotionally supporting her son.
Like "High Road", Little said the lyrics to his songs came from his own real-life experiences and emotions.
Born near Thompson, Little grew up on a farm just north of Riding Mountain with his aunt and uncle.
At the age of 15, Little was in a car accident in which his cousin, Keith Little Jr., died.
"From there I guess I felt lost because now I was on their farm without my male cousin, who I felt like the farm belonged to their family. The music just took me away from it," a source of therapy for the teenage survivor.
"It would have been between 15 and 18. The guitar probably stayed in my hands from then on."
During these years, Little's uncle recognized his nephew's musical abilities and began taking him to talent shows and various community events. Little performed covers, but never original music.
"For the most part, it was 10 years carrying my guitar," he said, singing at weddings, funerals, graduations and many other social events.
He also joined a cover band called 100 Years Rising.
"After a little experience with this band, probably 10 years, I thought it was time to write because I carried a lot of them. So it was in 2004 that I started writing," a- he declared.
Her debut single "I Won't Fall Down" was about how when you make mistakes you need strength to get back up. His second original song, "Whiskey Devil", tells the lifestyle story of his early years in a band.
"There were a lot of parties in our twenties, early in our band years," Little said. "I wrote a positive twist to a possible negative outcome, which was that if we kept drinking someone would eventually die."
It was after Little saw the response to his original song lyrics that he realized he could combine his passion for the guitar with songwriting.
"After those two songs, they had a bit of a hit at home, I realized I could write, and I started writing song after song."
Over the past two decades, Little has been nominated for the Manitoba Country Music Association award three times and won the Indigenous Peoples' Choice Music award.
Another single, "Keep Me Close," earned Little the number one spot on the 2020 Indigenous Music Countdown. His track "Lost and Found" was added to SiriusXM's Indigiverse and played regularly for two years. while his song "Only You" was selected for use in the Canadian film "Road of Iniquity", directed by Mark Ennis.
On May 20, "High Road" was released. Little said he was looking forward to performing it for his fans.
He thinks the song will be very relevant to his audience, regardless of age or background.
During the pandemic, there was so much separation between people, families and marriages because of the different opinions everyone had about the different protocols put in place, he said. In such strange times, many people felt isolated in their own opinions because they didn't want to argue with loved ones.
"I was writing about how we could just neutralize that. (The best way) was to take the high road, turn around and walk away. Keep your head up," Little said.
"One of the strong lines of the song is 'Let those sleeping dogs lay in somebody else's bed', (meaning) just to leave a little problem alone. It's no use (arguing ). It is useless."