Muse and their latest NFT sales will be included in the music charts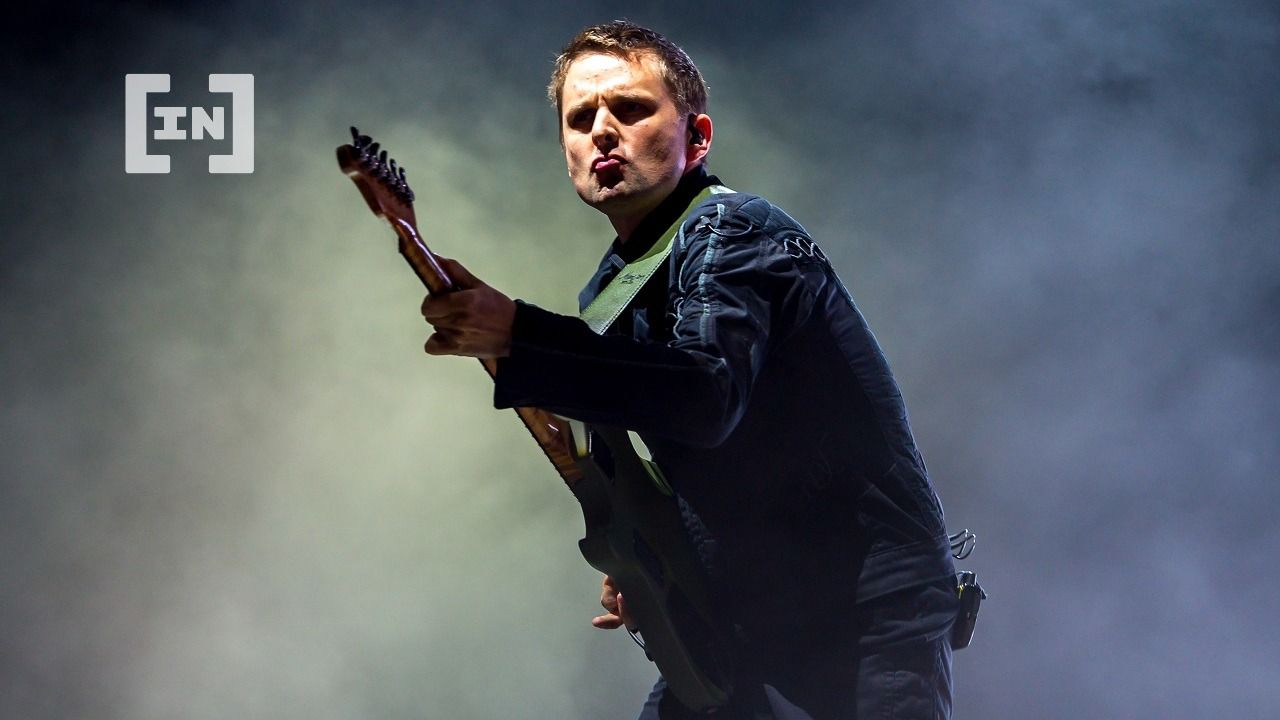 Muse breaks new ground with its latest offering. NFTs have gradually evolved from a fringe topic in an emerging market to one of the cornerstones of a multi-trillion dollar industry, says Emily Olssondirector of operations of Cority.
Nowhere is the adoption of NFTs more apparent than in the music industry. Non-fungible tokens are increasingly being adopted by record labels, mainstream artists, and independent artists.
One of the latest examples is the limited edition NFT albums. The first one will soon be released by Muse, an English rock band that almost everyone has heard of. While it's clear the group isn't the last to use NFTs, it's unclear why it's so important. Let's take a closer look at the unique benefits that NFTs can offer both the artist and the fan.
Muse rewards its tech-savvy fans
Muse's Will of the People NFT campaign is fairly easy to understand. The collection of 1,000 NFTs will go on sale on the Serenade NFT platform for £20, or around $24. Purchasers will receive the NFT token and a high-resolution downloadable version of the album containing the band members' digital signatures. Their names will also be permanently listed on the linked buyer list.
Releasing a limited number of "NFT editions" of an album is a logical first step for record labels. These albums will still be available at all mainstream outlets, meaning the NFT experience can be offered as a bonus for tech-savvy fans wanting a more unique and collectable experience.
Muse will be the first band to release a chart-eligible NFT album, but they're just passing the baton. They will not be the last. A similar campaign has already been announced by blank musicwho will release 300 NFT copies of the Amazons' third album How will I know if heaven will find me? September 2nd.
Other bands (for example, Kings of Leon in 2021) released NFT albums. The two upcoming albums are notable in that they were designed to be "chart-compliant". This means that NFT sales will be included in the official group sales totals. This development suggests that similar campaigns could become more common and far-reaching in the months and years to come.
Things to consider before issuing an NFT
Producing and marketing a single or an album already requires a lot of time and financial resources. Delivering a compelling "NFT edition" isn't as easy as clicking a few buttons. It requires developers and graphic designers, as well as an artist and a fanbase with basic blockchain knowledge.
Here are some things I think artists and people who want to create their own non-fungible tokens should know. Before you create NFTs, you need to figure out how much you're willing to spend on them. If you want to make it as cheap as possible, choose the blockchain with the minimal fees.
You can hit at night when traffic is much lower and watch the secondary market value floor price. Don't forget to think about gas, account and registration fees.
The cost of making an NFT call can vary between $1 and $1,000. You will need to invest in marketing in addition to minting costs, so start working on your tokens when you have an emergency fund and a steady income.
Choose a fair price and don't expect NFTs to be paid quickly. A report by Andreessen Horowitz showed that NFT collections with mint prices above 0.25 ETH rarely achieve returns above 10x.
NFTs can give you:
-Residual income: NFTs can be programmed to divert a certain percentage of the value of the transaction each time it is bought and sold. If a collector's edition becomes more desirable over time, it could potentially be bought and sold multiple times for far more than its original selling price. In this case, the artist and/or record label receives a long-term source of revenue that is not possible through traditional album sales.
-The ability to stand out in a crowded market. Giving away an NFT album is something that can introduce existing fans to new technology, or introduce technology fans to the artist. With blockchain and NFTs becoming hot topics lately, being an early adopter might attract attention.
-A new way to engage fans. The release of a limited edition NFT will pique the interest of dedicated fans. Non-fungible tokens can be used by artists to reconnect with their music lovers and reward them with exclusive merchandise or other digital collectibles.
Challenges can turn into opportunities
The main challenges are the technical knowledge required and the costs associated with developing and marketing an NFT collection. As this trend picks up momentum, I predict there will be an increasing number of platforms offering "NFT as a service" to musicians. This will lower the barrier to entry and streamline the whole process.
Interestingly, NFTs themselves can provide a solution to one of these challenges by helping independent artists raise the funds needed to produce and market their content.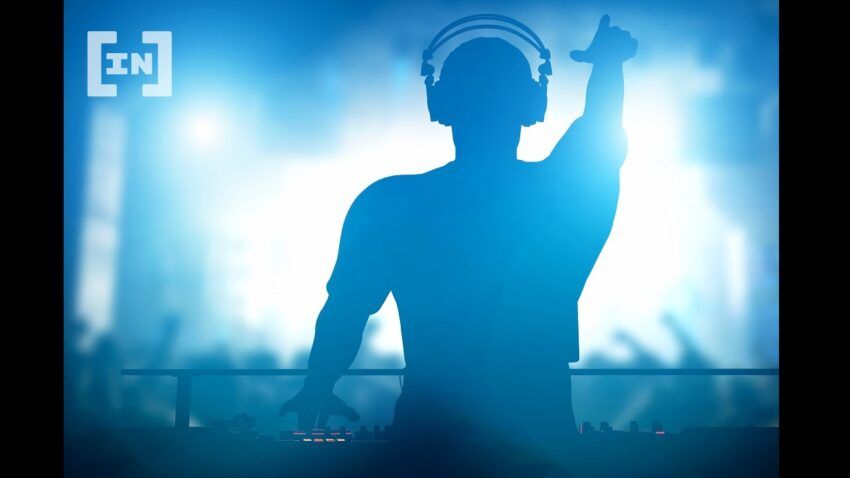 NFTs as a crowdfunding device
by Alan Walker Origins EP is a recent notable example of NFT crowdfunding. The first fan campaign on Corite allowed fans to share streaming revenue from platforms such as Spotify. The subsequent drop in Origins NFT allowed owners to receive a portion of the music video's streaming revenue from YouTube.
Through NFT sales, a total of $47,000 was raised. This case is a proof of concept that could be applied by smaller acts in the future. Artists can issue NFTs that grant their holders a right to future revenue, or even partial rights to the music itself.
The artist is paid upfront to help produce and market their material, while the fan receives the opportunity to benefit from the artist's long-term success.
Another example is singer-songwriter Pip's Cotton Candy NFTs campaign, launched on March 21, 2022. Through this campaign, he hoped to raise 35 ETH, or $109,660 (the rate has since changed). Pip said on his Mirror.xyz crowdfunding page that he needed funds for the release of his EP NFT and the creation of his own label.
Notably, the 15 gold backstage passes were sold for 0.5 ETH, while only 51 of the 300 silver backstage passes were sold. Thus, before launching a crowdfunding campaign, it is essential to set realistic objectives. It is also important to build an audience.
Users are now more than just spectators
In traditional models, interactions with fans were one-way. For example, they can buy an album on iTunes – their money goes to the platform, the label and the artist, and they get the music. But apart from the content, nothing else is received. The difference between this traditional experience and the NFT experience is that with NFTs, the end user can contribute an artist while being rewarded.
In the Muse example above, the buyer not only receives the music, but also the limited-edition token, which can become a desirable digital collectible for avid fans of the band. NFTs can also be used to provide additional privileges, revenue rights, etc.
Either way, the result is the same: end users receive primary benefits with the added luxury of selling their collectible token to a secondary buyer if the price is right. As people become familiar with blockchain technology and get used to the added benefits it can provide, I believe the demand for NFT editions of singles and albums will increase dramatically.
NFTs are no surprise; they are the new normal
For many up-and-coming artists, the goalposts have already moved. Instead of asking "How do I get signed to a major label?" they are now asking "How do I build and monetize a dedicated fanbase in a win-win way?"
Countless success stories have already cropped up where artists produce their own music, establish a presence on Twitter, build YouTube or Twitch followings, get discovered on TikTok, and more. The peer-to-peer nature of Blockchain is a natural next step for artists and fans to connect directly.
Major labels and streaming platforms, like Spotify, have also demonstrated that they will embrace and adopt NFT technology. The most creative uses of Web3 technologies will be developed by independent artists and upstart platforms. But mainstream companies will take proven use cases and use them.
Muse is in good company
It is unrealistic to expect NFTs to transform all of a sudden in the music industry. However, some blockchain applications will certainly prove to provide a superior experience for artists like Muse and fans and become industry standard practices.
One thing is certain – blockchain has sparked a shift that can turn content consumers into active participants, asking, "What's in it for me?" This puts the power of ownership in the hands of fans and artists.
About the Author

Emily Olsson is director of operations for Cority, a blockchain crowdfunding music platform. She has previous experience in media, specifically writing, podcasting, and digital marketing. She has also successfully implemented different charity projects aimed at helping socio-economically vulnerable families and individuals throughout Sweden.
Got something to say about Muse, NFT music or something else? Write to us or join the discussion in our Telegram channel. You can also find us on tik Tok, FacebookWhere Twitter.
Disclaimer
All information contained on our website is published in good faith and for general information purposes only. Any action the reader takes on the information found on our website is strictly at their own risk.