New Richmond Music Studio aims to be a hub of musical innovation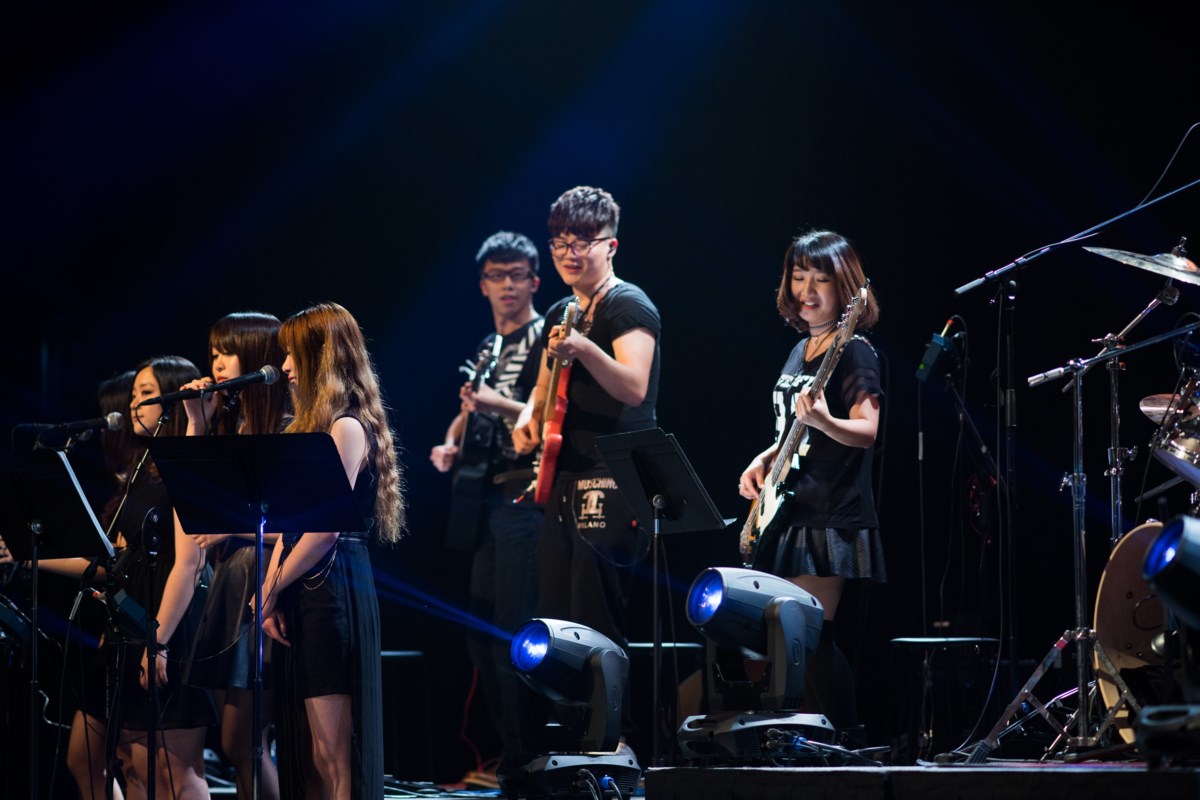 A new music studio opened in mid-October aims to connect musicians from different cultural backgrounds
A new Richmond-based music studio that offers rehearsal space as well as recording capacity aims to become a creative hub where artists of all genres come together to make music – without disturbing their neighbors.
"We see ourselves as a group of local musicians hoping to have fun with like-minded people," said Alan Chen, one of the founders of Deal Studio, located in the Riverside Industrial Park just west from road No. 5. .
The studio founders are hosting an open house on October 16 for people to see their newly furnished recording consoles, instruments, and recording equipment.
"Opening a music studio in a multicultural city like Richmond is going to be so much fun. We believe the studio will be transformed into a cultural center to connect everyone," said Iver Zhang, the studio's music producer.
Zhang imagines people from different cultural backgrounds working together to create innovative sounds and push the creative boundaries of different genres.
"In the future, we might try to combine traditional Chinese music with musical elements from other cultures, such as the Scottish flute or native drums. There is no good or bad in music. Art, everything has a reason to exist," Zhang added. .
Chen said the studio's name comes from his best friend's favorite response – "Okay, deal!"
"We've been very serious with our business, since we've spent the past eight years playing in the band and performing on stage, (however) thinking of a name for our studio only took seconds," Chen added.
Chen's band was founded in a Richmond basement in 2014 and has performed at various local retirement homes and community events.
At first, after finishing a show, "some old people kindly told us that the drums were a bit loud and noisy. So we changed our music to softer tunes and it turned out they loved it," Chen smiled, adding that they could change their style of music to suit everyone's tastes.
Chen said the Deal music studio will provide music training for students of different ages and, with the help of an experienced music producer, help local musicians produce their next album.
Zhang noted that beginners often feel intimidated by knobs and buttons, but he's there to guide the process.
As a detail-oriented person, Zhang and the construction team have gone to great lengths to create a quality musical rehearsal space where performers will not be asked to "cool down".
"During the construction period, I arrived at the studio at 7:00 a.m. every morning and stayed there until midnight to work with the construction team to create a soundproof room that allowed everyone to play in privacy and freedom," Zhang said.
The open house event will take place on October 16 starting at 10:30 a.m.