Rochester revs up for motor and music festival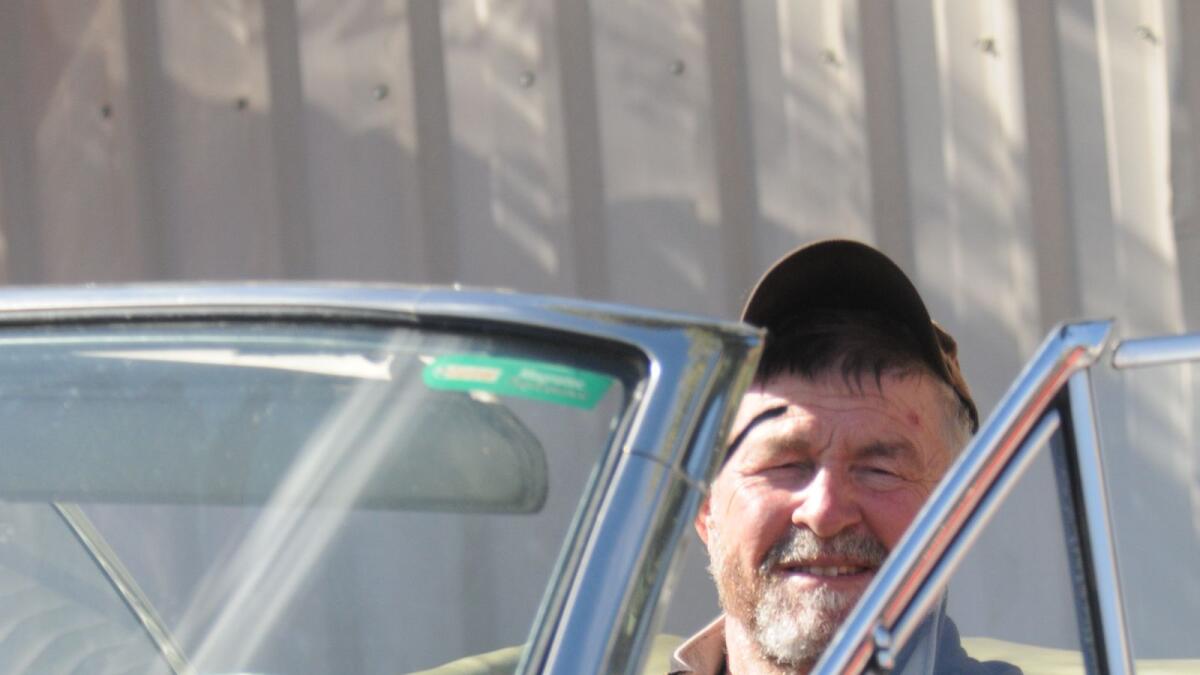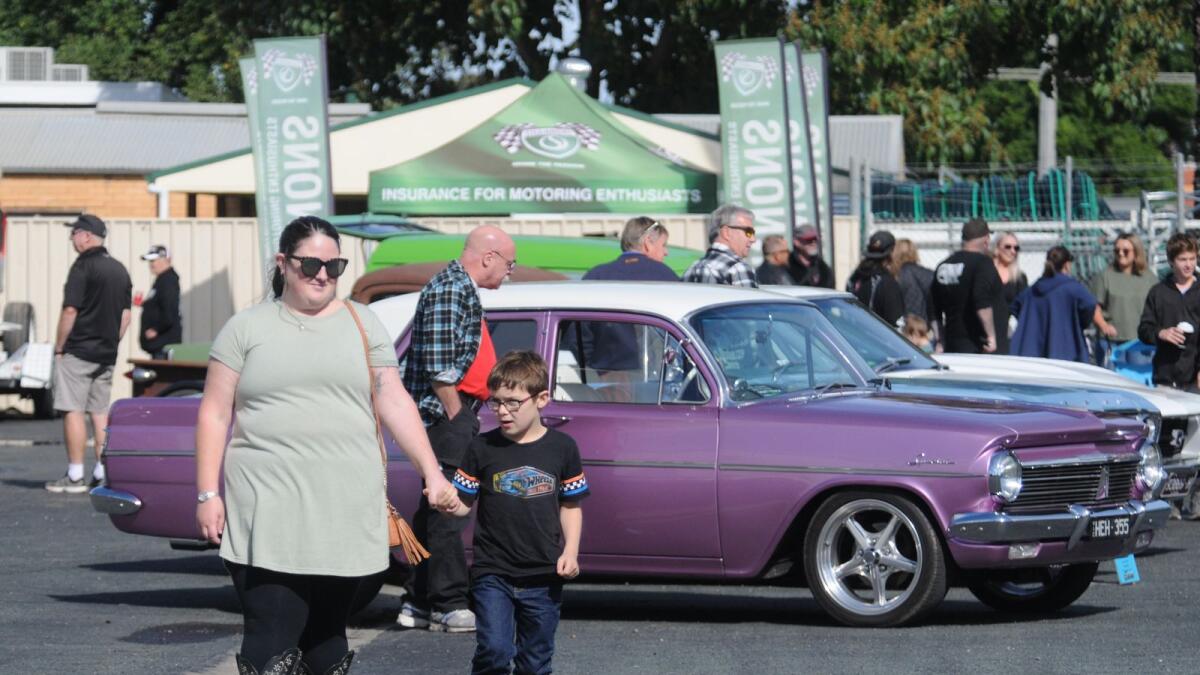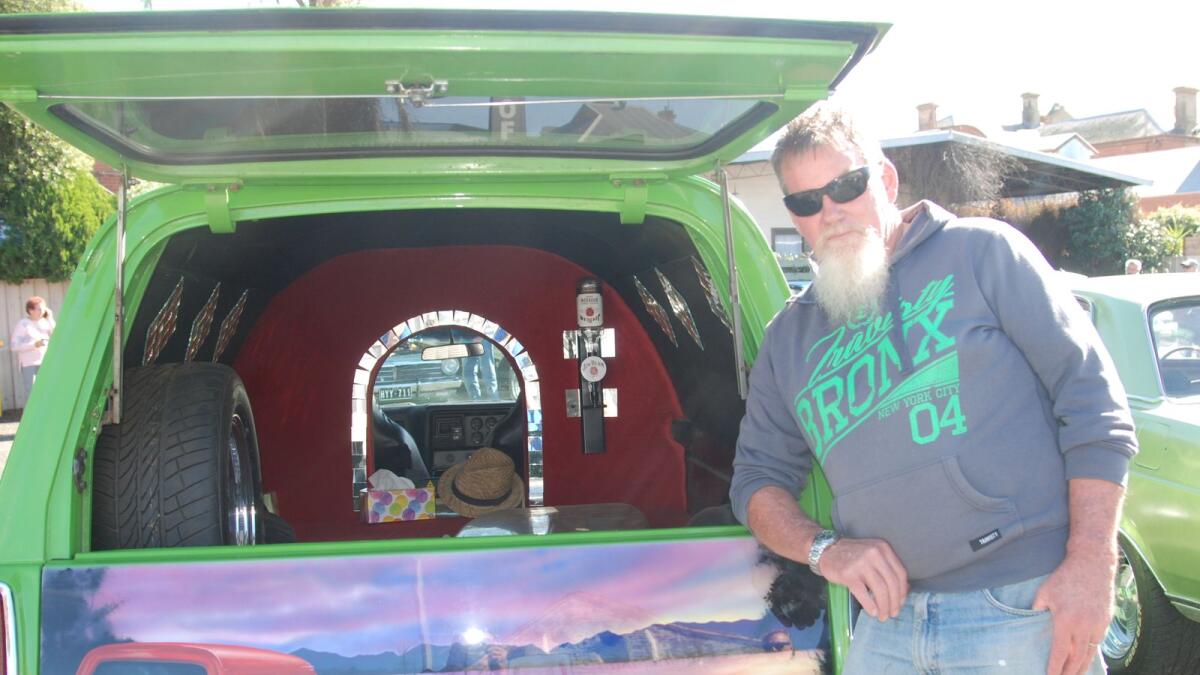 Merrigum's father and son, Andrew and Chris Hillman, are either driving a tractor-trailer or clinging to the handlebars of their Harley Davidson motorcycles.
The couple, along with Chris' son Jackson, were exhibitors at Saturday's Rochester Hotel Motors and Music Fest – the two-day event that draws hundreds of car, bike and truck enthusiasts to the parking lot each year overflowing from the watering wedge.
The Hillmans were among the many interesting stories at the event, which also attracted members of several Victorian car clubs, including the Rochester Car Club.
President Merv Wild was there with his 2013 Harley Davidson, complete with wine barrel trailer, and various other members displayed their vehicles.
For Kyabram P-12 student Andrew, Greg and, to a lesser extent, Jackson, the event allows them to show off their work and, on occasion, add a trophy to the cabinet.
Last year a Honda Fury that Andrew had worked on for Chris won the show's best bike.
This year, the entry was a 2016 Harley Davidson Breakout, which had been fully customized.
New handlebars, wheels, additions to the engine and exhaust systems gave it a completely different look from the same showroom model just a few feet away.
Andrew bought his first Harley 15 years ago and has just returned from riding a Brisbane.
Next year he plans to take a trip around Australia on the Harley.
Jackson was proud to explain that he had ridden on the backs of both of them.
Andrew and Chris are either in their trucks, making the journey from Shepparton to Sydney, or on their bikes
Andrew's other son, Matt, also loves motorcycles and all six grandchildren have a strong interest in motocross.
∎ David McDonald was 19 when he bought his first Holden Sandman.
He admits he is now much older and wiser, but is no less passionate about the famous vans.
He has a pair of 1975 Sandmans, including one that was on display at the Rochester event on Saturday
"I bought this one 15 years ago. There was quite a bit of rust but it turned out fine," said the Maryborough Holden fanatic.
His green sandman, with artwork on the back, is part of his collection. He also owns a red Sandman van, also a 1975 model, and a Blue Sandman utility.
The cleaning company owner and former railroad worker has a scene of Stawell's Lakes Fynes in the back of his green van.
"It was where we used to vacation when we were kids," he said.
David said the money he paid for his vans could generate a solid return.
"I thought it was a good investment, better than money in the bank," he said.
Sandmans of a similar vintage were valued at up to $120,000.
"I paid $4,000 for this one, but he probably owes me $30,000," he said.
David said meeting other car enthusiasts and listening to Sandman's stories were highlights of his experiences at car shows, as well as people's enthusiasm for his restoration concepts.
"The red Sandman has a beer fridge and a TV in the back," he said.