SPEDA Mini-Grant Helps Music Studios Elevate Every Voice, Anywhere | Community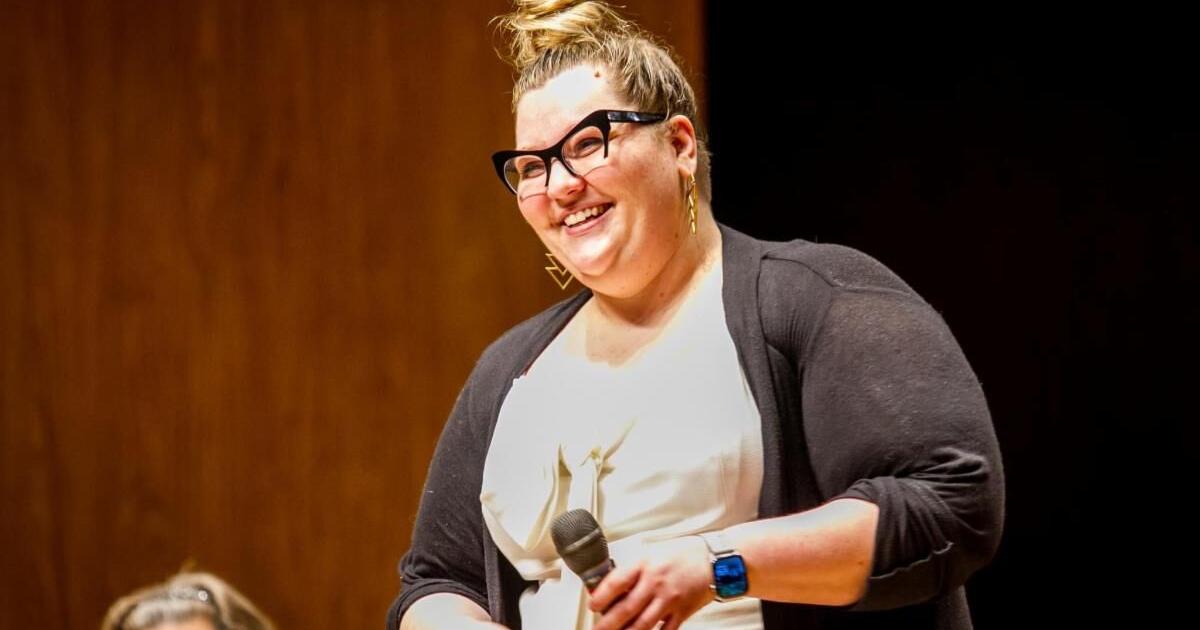 When things got tough for companies trying to figure out how to operate virtually during the height of the COVID-19 pandemic, it got tougher for companies like Balltrip Voice Studio.
Imagine owning a studio that teaches people how to harmonize, pairing instruments with vocals at the perfect moment to create beautiful music they can share with the world. Now imagine having to do it on Zoom. With a delay.
"When it all shut down, a lot of people decided to take a break from classes," said Amanda Balltrip, the studio's founder and voice teacher. "Which I understand, because being in person is a different feeling to working virtually. You don't have the same feeling as if you were in the room and you can listen and talk at the same time. I think a lot of people didn't have the emotional bandwidth to deal with it. And sometimes, neither do I.
Yet Balltrip – a classically trained soprano who started her business in Somerset in 2015 – has moved on.
"It was a godsend on the other hand," she said. "From my perspective, I would find that I was getting screen-weary. But then I would get into the lesson, and that's really at the heart of why I do what I do – connecting to people, the connection to music and the healing aspect of singing. I believe there is a major healing element in singing for the mind, body and spirit. And that's what it was worth worth it, even if it was on Zoom.
Balltrip had heard of low-latency systems like SoundJack — software that lets you talk, sing, and create music remotely to the beat without lag or lag — but there were two major hurdles to using it: cost and the learning curve. "And as teachers, we already had a big learning curve because we had to get everything online so quickly," she said.
But then she heard about the Somerset-Pulaski Economic Development Authority (SPEDA) mini-grants scheme. Suddenly, she could eliminate a barrier.
"Before the grant was on my radar, I only saw dollar signs," she said. "I thought, 'I can't afford it, so I'm not going to waste my time and energy on this.' So (the mini-grant) really gave me the motivation to sit down, crunch the numbers, figure out why this appealed to me, what it would bring, and what kind of planning I would have to put in place to be able to do this ."
Although the software is free, there are many necessary add-ons that make it work – microphones, sockets, routers and computer. While you can buy a pre-built computer that just runs the software, you can also learn how to build one yourself, which Balltrip offered to do in its mini-grant application. Students who want to use this technology will have to buy it or have it provided, so to be the most profitable, being able to build it will be a bonus for its students, Balltrip said.
She left well. In October, with the help of a mentor, she finished building her Raspberry Pi computer, which will process the software. Balltrip's goal is to be able to use it with its virtual students in January 2023. It continues to offer in-person lessons at its studio in downtown Somerset.
Improving its remote learning capabilities will allow Balltrip to expand its business across the country and the world, as it will be able to serve students from anywhere as if they were sitting right next to it. . In addition to his vocal studio, Balltrip – who has a master's degree in vocal performance from the University of Kentucky – is also an adjunct professor at the University of the Cumberlands, an instructor at the Governor's School for the Arts at the Kentucky Center and music director of the Flashback Theater and the Lake Cumberland Children's Theatre.
She said she was grateful to SPEDA for valuing artists and creatives as a viable and important part of the economic ecosystem. The mini-grants program was accessible and met her where she was as a business owner, Balltrip said, and it's invaluable.
"I've had students tell me they've heard, 'Well, you can't get into the arts because you're not going to make any money. You can't be a singer because you won't make money," Balltrip said. "That's the message some of us grew up with, and I still hear it today. And it's not true. different. It's hard. You're constantly working and you have multiple projects and multiple challenges, but you can do it and it's worth it and it's important and it's viable. Having arts in our community is a sign of a thriving community, a sign of a healthy community, so I'm very grateful that SPEDA reflects that and honors that.