The Jezabels at Fortitude Music Hall (Brisbane)
It's a Friday night (June 10) in Brisbane and it's really wintry with no sun.
My live food tonight is courtesy of The Jezabels, celebrating their debut studio album "Prisoner," at Fortitude Music Hall, with their collection of bangers that have been pleasing to our ears from the past. . . 10 years!
It's an album that you have to listen to from cover to cover for the best experience, each track being a chapter in a book. It must have been written and arranged as a cinematic experience. Kind of like a good martini – to stir up the emotions, not shake them over a shuffled playlist.
The opening act may be the entrée tonight, but they're just as easily eaten by many as main courses. It's a full-bodied post rock/metal dish made up of six key ingredients: Matt Harvey (guitars), Mark Owen (guitar), Carl Whitbread (guitars), Kieran Elliott (bass), Mathew Kelly (keyboards/synths), Nathaniel D 'Ugo (drums).
We have lost the sea – image © Clea-marie Thorne
The musical flavors, colors and textures of their individual talents, combined to form the instrumental iteration of We Lost The Sea (WLTS). Whose works are long emotional and atmospheric pieces that take the listener (and sometimes the viewer), to places unknown, forcing you to confront a myriad of feelings drawn from facets of our micro and macro existence.
Softly ushering us into their atmospheric jam with "A Beautiful Collapse" fans in the crowd, they cheer and urge other punters to face the moody stage, overly veiled in artificial smoke and dimly lit. The silhouettes play their instruments in the murky light ahead of us.
There is a beautiful melody that grows and slowly builds to warn of impending change, corresponding to the life cycles of individuals and the gradual generational destruction of our planet.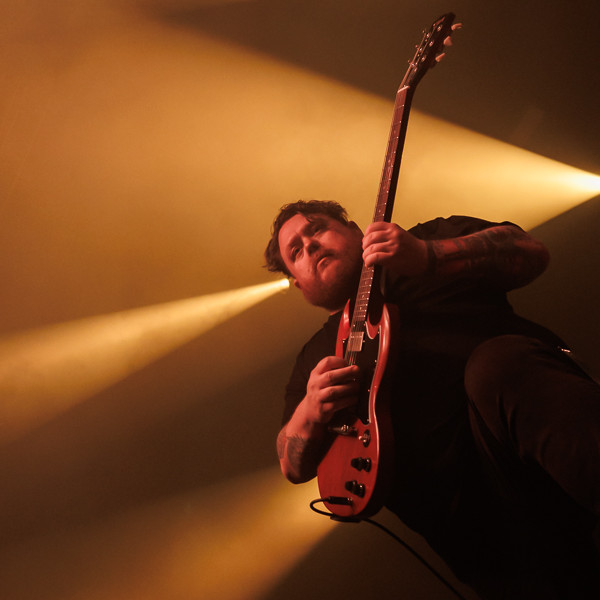 We have lost the sea – image © Clea-marie Thorne
I am now sure that not all the key ingredients are on stage to play this epic piece from their album "Triumph & Disaster". Yes, the song is a little different and no, I'm not going crazy, there's only five on stage – Harvey and Kelly HAVE disappeared, and I'm spying on an impostor with an ax (i.e. say a guitar)!
I guess all will be revealed, the music is fantastic despite the absence of Kelly on keyboards/synth. I relax and continue to soak up their instrumental energy as it pours and crashes around us.
A sweet and haunting start heralds 'Bogatyri"s slow build of their third album 'Departure Songs' – an album that tells instrumental stories about the lives of real-life heroes. 'Parting Ways' is next and carries us away with its guitar solo, but at the same time there are subtle feelings of melancholy.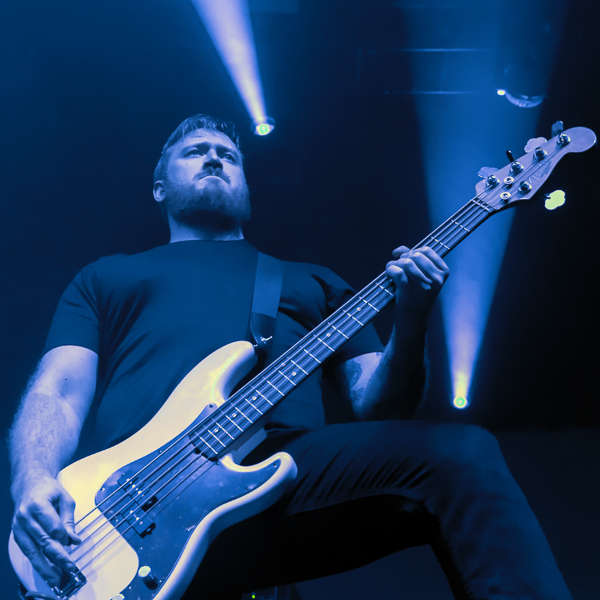 We have lost the sea – image © Clea-marie Thorne
Thanking the crowd for listening and showing their appreciation, WLTS ends their four instrumentals with another track from "Departure Songs."
'The Last Dive Of David Shaw' begins its poignant story – if you don't know its story, do some research and listen to the song because it might make you cry – all speechless.
At the end of the set, there is a good show of appreciation from the crowd who now head to the bars to replenish their drinks and engage in intermission chatter.
I hear from a dedicated WLTS fan I know in the crowd that both WLTS band members were MIA due to illness and they improvised with Simon Dawes to make sure they stay on the punters menu tonight .
I can honestly relate a lot of respect to Dawes – WLTS found his perfect replacement and WLTS fans were thrilled. Heck, I find they've turned on a lot of Jezebel fans who might not have ventured into post-rock territory otherwise – and I know that because the few people I've talked to tell me say!
As it is almost time for Nikolas Stephan Kaloper (drums), Samuel Henry Lockwood (guitars), Hayley Mary (vocals), Heather Gail Shannon (keyboards) to take the stage, I return to the main area. I see that during the break, a large scrap of black fabric adorned with "Jezabels" written in large white capital letters and bordered by a white rectangle has been installed and masks the stage behind it.
Image © Clea-marie Thorne
The intermission music fades and the show is on! To tease us, the curtain doesn't come down to reveal the band as they play the first song behind the gigantic drop. The dim lights show a small and reclining figure of Mary.
As the song continues, more low lights are added which cast shadows on the other band members and the instruments. I simultaneously think that's really cool, but I wonder if they're planning on pulling a Maynard James Keenen number and playing behind the drop for the whole show. It will be disappointing.
As I practice mindfulness, I return my focus to enjoying the shadow play of the artists as they perform "Prisoner" as prisoners behind their banner. This song moves from slow, sultry beats to bigger successive beats and, crescendo, anyone in the crowd can say the Jezabels have brought their A-game to town. Mary has no trouble hitting the high tones – glorious pipes!
Ah! I put thoughts of the Tool shows aside, because by the second song, the marked drop gently ripples like a receding wave on a calm ocean shore. The stage behind is flooded with a purple glow and I can see the band, but wait, there's an extra on stage, an unknown bass player – I've failed so hard at my homework!
The Jezebels – image © Clea-marie Thorne
Mary is front in a black designer outfit that has a large intricate rose on the back of her cropped jacket and jodhpur-style breeches. I don't know who the designer is, but Mary looks fabulous!
As Mary prowls the stage in slow, deliberate movements, there is a response from the crowd that ensures Mary has captured the audience's full attention. The ever-popular "Endless Summer" has fans singing along and gently rocking on their feet.
With an air of nostalgia 'Long Highway' is well received. It reminds me of many long and eventful summer trips where this song was playing on my car CD player, back when I didn't have Bluetooth – a sign of the times.
While Shannon, who sits next to us at the side of the stage, is often obscured by smoke, her magic hits that give songs a bright bounce and electronic depth are by no means hidden. Shannon is definitely solid tonight!
Jezabels is of course playing us the entire 'Prisoner' album tonight and in order (smiles here). Bettors react to every song played and so far I notice that "Endless Summer" which had the crowd buzzing earlier is competing with "City Girl" and "Deep Wide Ocean" which are getting great responses from the crowd.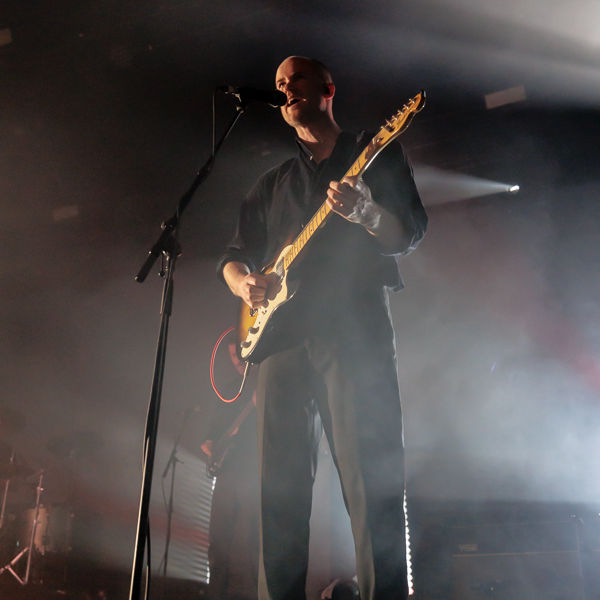 The Jezebels – image © Clea-marie Thorne
The rhythm section works on it to keep it tight on stage. Mary's vocals and range on "Horsehead" are giving me strong Kate Bush vibes and her hand moves tonight too – no, there's no Wuthering Heights ballet foot or leg moves; It would just be weird.
Mary emphasizes the movements of the hands and arms and the slow, subtle movements of the hips with such elegance throughout the show. In fact, she is fascinating.
My ears may be deceiving me, but I believe Mary's voice has evolved since the release of 'Prisoner' – for me she's moved on to her own signature tones which carry very subtle undertones of Kate Bush, PJ Harvey and Tori Amos. Except for the parts of 'Catch Me' where I still hear the tonal persona of Stevie Nicks.
'Catch Me' is the last song played on the album. It gets us pumped and we love it as Mary bewitches us with her elegant and subtle dance moves. Just like that and it's over. The group lined up off stage.
The Jezebels – image © Clea-marie Thorne
We're just starting to call for an encore and they're back on stage. Maybe they thought we would leave without allowing them to serve us dessert? They were back on stage in a flash. And yes, there is more indie pop-rock on the menu and it starts with 'Mace Spray' from their 'Dark Storm' EP.
Punters are singing loudly with this one, they're definitely not ready to go home and neither am I. One of my favorites comes next. I smile as the sweet song sings because I know the tempo is about to pick up for 'A Little Piece'. We hear Kaloper adding character and texture to Lockwood's guitar as the momentum stays steady then slows and picks up like water moving in a stream around streams bends.
Three other songs round out our dessert set – 'Easy To Love', I find myself getting a bit bananas for that one too.
Oh my, oh my, 'Dark Storm' and 'Hurt Me' complete our evening and I see a very brave lady who has come up to the stage for the end songs, raising her crutches to the beat of the music – I I was intrigued but I felt so relieved when the show was over to know that she managed to stand!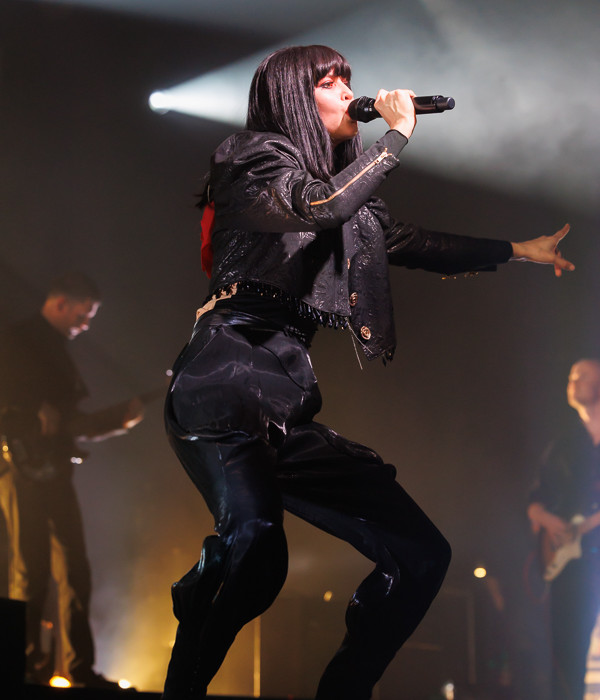 The Jezebels – image © Clea-marie Thorne
What a trip down memory lane. An enigmatic frontwoman with pipes-plus as her instrument and the combined unwavering talent of the band's musicians left a warm nostalgia in the air. I really don't want to leave his embrace and step out into the cold night air.
Reassured that The Jezabels can bring the music for over ten years, taking no prisoners, just captive fans for the ride.
More photos from the show.