Who is Hannah Dasher? Get to know the foodie country music artist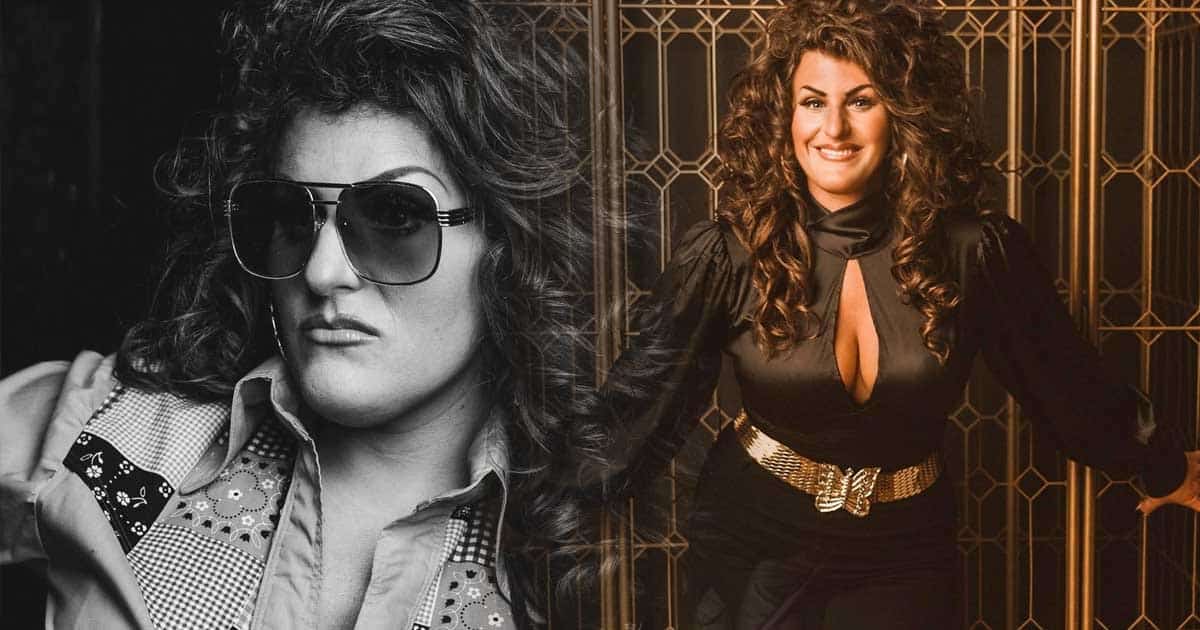 Who is Hannah Dasher? You probably know her as the creator of the hugely popular TikTok food content series "Stand By Your Pan", which has already amassed her over 17.2 million likes and 1.4 million followers. But in addition to being a foodie, she's also a very talented country singer with a spunky southern personality and radiant charisma. And best of all, she never goes unnoticed with her voluminous brown locks as big as her dreams.
And whether she's cooking up another recipe or writing her next song, she has no intention of slowing down.
Before fame: Who is Hannah Dasher?
Hannah Dasher grew up as a 90s country music kid in Savannah, Georgia. One of her earliest inspirations to pursue a career in country music was Alan Jackson, and in an interview with Country Swag, she even called herself the youngest member of the country musician's fan club.
As a child, she always hated reading storybooks, but she loved reading album covers cover to cover, noting producers, songwriters and, most importantly, lyrics. And that's how she got hooked on Jackson. Since they were both from Georgia, the lyrics sounded so conversational to her and she thought he was a badass. But long before she could read, she had seen Alan Jackson perform live. She was only 3 years old and even though she couldn't really remember everything, she knew he was wearing a pink shirt and worn jeans and sipping a yellow Dixie cup on stage.
At age 14, this love for music turned into something even more tangible when she received her very first Fender guitar from her father. Then she was exposed to rock 'n roll music, where she also recognized that women can sing and perform on stage too. But what really got her into songwriting was when her parents divorced when she was just a freshman at the University of Georgia. Much like the early days of many artists, music became his solace and escape. Even though the songs weren't really good, her friends always pushed her to sing for them.
So, after earning a degree in journalism and a certificate in music business, she moved to Nashville.
The beginnings: a musician in difficulty
RELATED: TikTok Sensations has transformed the country's rising stars from A to Z
After leaving Georgia, Dasher moved into a small attic apartment (with a mattress on the floor and lots of Bologna and PBJ sandwiches) on Belmont Boulevard just off Music Row in Nashville. Pursuing music wasn't exactly easy, so she tried to make ends meet by working five days a week at Bass Pro Shops (which is a short walk from the Grand Ole Opry and the reason she had the fire to carry on to work every day) selling fishing boats and outboard motors. At the same time, she writes songs.
But soon after it was revealed that she was writing songs as part of her day job, she was fired. Luckily, she immediately landed a publishing deal and, luckily, her first cut with Brad Paisley's "Get To Bed Early." Although even with that, it was still a struggle. In an interview, she mentioned that she was trying to live in a city on only two thousand dollars a month, and that she had to be really creative to 'make ends meet and something out of nothing.'
There was even a time when she had to sell all of her guitars, even the special Fender she got from her dad, just so she could take care of her band members. And for years she played shows using borrowed guitars, but eventually, with enough toilets cleaned, she was able to buy herself a Gibson.
Country Rock Star Uprising: Hannah Damn Dasher
With his traditional artistry, bold and confident lyrics, glorious charisma and personality, Dasher continued to command attention at various writers' nights and local showcases. And soon enough, she earned the nickname "Hannah Damn Dasher" from her fellow blacksmiths. But that wasn't the only thing she won as she also caught the attention of Nashville record producers that she finally made a deal.
She released her first country-rock single "The Tree" in 2019, which she followed up with "Stoned Age." But when the pandemic hit in 2020, Dasher decided to take a little break for personal growth. That's when she discovered TikTok and created her now-popular food content series "Stand By Your Pan," which showcased not only her flair for great southern cuisine, but also her self. authentic and unfiltered. It turned out to be a big hit and earned him over a million followers. And just this year, Hannah Dasher gave her fans a debut collection of five tracks, The Half-Record.
Who is Hannah Dasher? Well, it's that girl you should be watching. After all, she was named 2021 CMT Next Women of Country Artist and additionally, 2021 Fender Next Artist. She will certainly be a resounding success in the genre. It's just a matter of time.